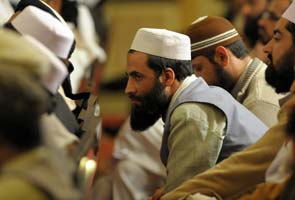 Islamabad:
Pakistani political parties have nominated their candidates for the upcoming presidential elections with the ruling party's candidate seen as the front-runner.
Tariq Azeem, a spokesman for the ruling Pakistan Muslim League-N party, says the party on Wednesday nominated Mamnoon Hussain, a former governor of southern Sindh province.
In Pakistan, the president is elected not by a popular vote but by voting in the Senate, National Assembly and the assemblies of the four provinces.
A senior ruling party member, Raja Zafarul Haq, says the election will be held on July 30. He says it was originally scheduled for Aug. 6, but the Supreme Court accepted the party's request that the date be changed.
President Asif Ali Zardari's term expires in early September.