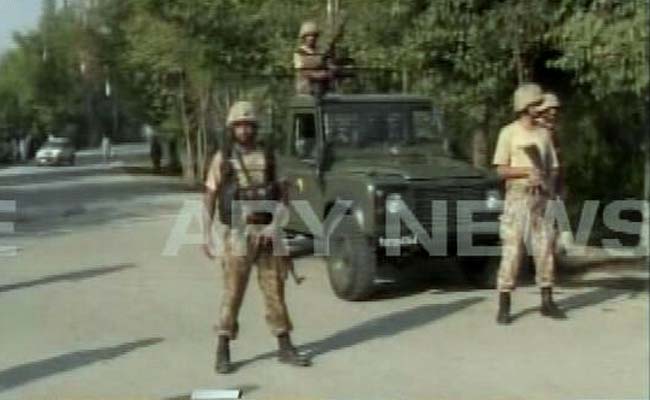 Peshawar:
Four suicide bombers who were trying to attack a Christian colony in Peshawar were killed early Friday during a gunfight with security forces, the army said.
Soldiers backed by army helicopters exchanged gunfire with terrorists in suicide vests who had tried to attack the colony near Warsak Dam, just north of Peshawar, the army said.
"Four suicide bombers with arms and ammunition entered the Christian Colony at Warsak after hitting a security guard at 5.50 am (00:50 GMT)," the Pakistan army said in a statement.
"Security forces promptly responded and surrounded the area. Exchange of fire took place and all four terrorists were killed," it said, adding that two paramilitary soldiers, a policeman and two security guards were wounded in the gunfight.
The "situation is under control," the statement said, adding that troops were now carrying out a house to house search of the area.
There has been a rise in attacks on minorities in Pakistan.
A Taliban suicide bomber targeted Christians in a park in the eastern city of Lahore at Easter this year, killing more than 70 people, including many children.
In 2014, Taliban terrorists stormed a school in Peshawar, killing more than 150 people, mostly children, in Pakistan's deadliest-ever terror attack.
The army launched an operation in June 2014 in a bid to wipe out terrorist bases in the tribal areas and so bring an end to the bloody insurgency that has cost thousands of civilian lives since 2004.