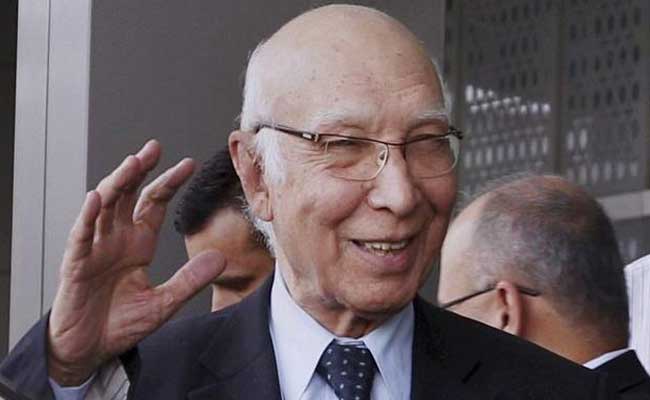 Islamabad:
Pakistan has refused to back down from construction of a gate on the border with Afghanistan, saying it was a matter of national security, even as a second round of talks between both countries over the festering issue that saw bloody clashes ended inconclusively on Friday.
"We will construct the gate at Torkham, we can not compromise on our national security," Pakistan's Defence Minister Khwaja Asif said.
Pakistani authorities at the flag meeting said that cross border movement at Torkham, in northwestern Pakistan, would be resumed once the gate was constructed, opposing Afghanistan's stance that the border be opened first.
Neither of the two neighbours was willing to back down from their positions.
Torkham connects Nangarhar province of Afghanistan with Pakistan's Federally Administered Tribal Areas and Khyber-Pakhtunkhwa.
The US has also expressed concern over the heightened tension between Afghanistan and Pakistan on Torkham. State Department spokesman John Kirby has clarified that the US was not playing the role of a mediator in the Pakistan-Afghanistan standoff over the border issue.
Meanwhile, Sartaj Aziz, Islamabad's top foreign advisor, has told the National Assembly that more gates would be built at Torkham border to prevent terrorists' entry into Pakistan.
Mr Aziz said that it was announced earlier that authorities would implement the revised border laws starting from June 1 under which no one will be permitted without required documents.
He said that regulating the border management and movement at Pakistan's border was not a violation of the bilateral agreement and international law.
In a policy statement on the Pakistan-Afghan border situation, Mr Aziz said that Pakistan was constructing a gate under Zero Line on its side, some 31 meter away from the border, aimed at regulating and documenting the movement of vehicles and people.
He said that Pakistan had already informed the Afghan government two months ago about the construction of the gate and border management.
He said that on June 12, the Afghan security forces started "unprovoked firing" on Pakistani forces at Torkham border with a view to disrupt the construction of the gate and other facilities being set up by Pakistan inside its territory.
Eleven Pakistanis, including two soldiers and nine civilians, were injured in that firing, he added.
He said on June 14, one of the officers of Pakistan Army, Major Ali Jawad Khan, who had been injured in the firing, embraced "martyrdom".
The Pakistani forces retaliated on June 13, and also strongly protested with Afghanistan on the issue, and as a result the border crossing was closed for movement of people and vehicular traffic.
He said that Pakistan believe that effective border management was key for enhancing security of both the countries by checking the infiltration of terrorists across the around 2,500 km long Pakistan-Afghanistan border.
Around 180 families were dislocated and had to be moved to safer places due to the firing along the border, he said.
"We would like to reiterate that effective border management is vital for enhancing the security of both Afghanistan and Pakistan," he added.
The adviser said he has invited Afghanistan's National Security Adviser and the Foreign Minister Salahuddin Rabbani to visit Pakistan to discuss the matter and remove any gaps in communication, or understanding.
Mr Aziz said that Mr Rabbani has said that he would get back to him as early as possible.