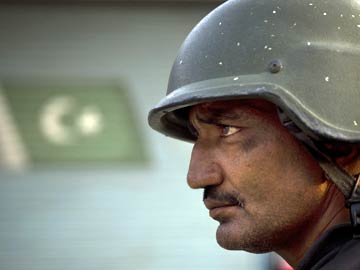 Karachi:
Violence rocked Pakistan's biggest city today as 13 people were killed in targeted shootings including five suspected Taliban activists, a Shia scholar and two Moroccan students at a religious seminary.
Police said the spate of targeted killings increased late this evening when seven people were shot dead in just an hour.
In the latest incident at Nazimabad, unidentified gunmen opened fire on a car killing five people.
A senior police official said on condition of anonymity that the killed included two people who had links with militant outfits and used to raise funds for them in the city.
"One of them is Mushtaq Samand who was well known for raising funds for Jihadi outfits and even contested the recent provincial assembly elections as an independent candidate," he said.
Earlier, two foreign students from Morocco studying at a religious seminary were shot dead outside the Makki mosque in the same area as they came out for a stroll while in another targeted killing in North Nazimabad three people were killed in an ambush.
"All three belonged to Tableegi Jamaat," an official said.
The city remained tense with many roads and markets closed after a leading Shia scholar and leader of the Wahidat ul Muslameen, Allama Deedar Ali and his driver were shot dead earlier in the day in Gulshan-e-Jauhar area.
"The killing of Allama Deedar appears to be a sectarian-related one and in retaliation to the target killing of a leading Deobandi Sunni scholar on Monday in the city," SSP Imran Shaukat said.
As news of Deedar's killing spread in the city, violence and firing incidents were reported from many areas with most of the Shia-dominated areas shut down while many other markets and shops also closed down out of fear.
Attacks were also reported from Landhi, Itted town and Korangi where three people were killed.
Karachi, Pakistan's economic hub, has for long been wracked by political, ethnic and sectarian unrest.