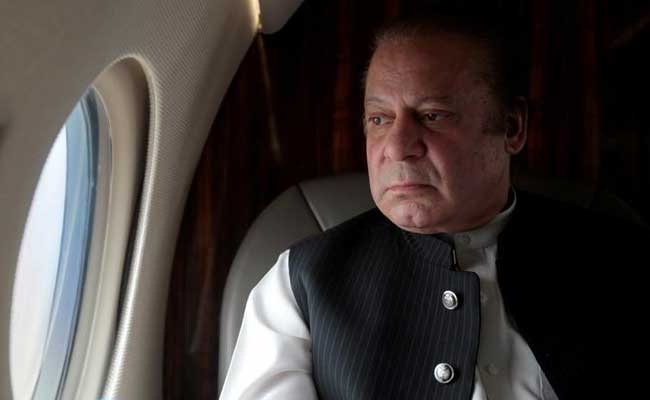 Pakistan:
After the Joint Investigation Team (JIT), set up by the Pakistan Supreme Court,
levelled serious corruption allegations against Prime Minister Nawaz Sharif
and his family, the top court today resumed the hearing of high-profile Panamagate graft case.
The JIT comprising civilian and military investigators was formed after the Supreme Court's April 20 order to probe the Prime Minister and his family's money trail. The panel
submitted its report on July 10
, and pointed out there was a "significant disparity" in Mr Sharif family's income and lifestyle.
Soon after, Mr Sharif dismissed the report that raised questions about the source of his family's wealth and its link to offshore companies unearthed in Panama Papers.
"The JIT report about our family businesses is the sum of hypotheses, accusations and slander," Mr Sharif said in a statement. Defence Minister Khawaja Asif has said that government will challenge the JIT report in the court.
Three of his four children - his presumptive political heir Maryam and sons Hasan and Hussein - have been named in the corruption report which accused them of submitting
"falsified/tampered" documents.
The court had ordered that copies of the report be provided to the parties and adjourned with directions to the defense lawyers to come prepared for the hearing.
Mr Sharif, 67, serving his third term as Prime Minister, is facing
opposition calls to step down over corruption allegations
. But PM Sharif's ruling PML-N party insists the wealth was acquired legally, through family businesses in Pakistan and the Gulf.
The controversy erupted last year with the publication of 11.5 million secret documents from Panama-based law firm Mossack Fonseca documenting the offshore dealings of many of the world's rich and powerful.
PM Sharif's term expires in June 2018 and elections are expected two months later. If he were forced to step down, his party could appoint a new leader as prime minister until the polls.
(With inputs from agencies)