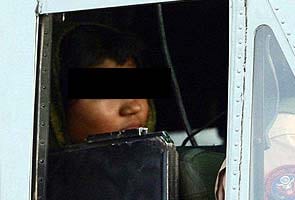 Islamabad:
A young, mentally-challenged Christian girl accused of blasphemy has been moved from the police headquarters in the Pakistani capital to an undisclosed location for security reasons, days after she was granted bail in the controversial case that has sparked international concern.
14-year-old Rimsha Masih, who was granted bail by a court here on Friday, was moved from the Police Lines Headquarters to an undisclosed location within the country last night, sources said today.
She and her family had been kept at the police headquarters after she was released from the high-security Adiala Jail in Rawalpindi on Saturday.
Tight security arrangements were made for transporting Rimsha to another city from the women's barracks at the police headquarters.
There was speculation last night that Rimsha and her family would be flown out of Pakistan but Christian leader Paul Bhatti, Adviser to the Prime Minister on National Harmony, said the girl and her family had not left the country.
Bhatti told the media that Rimsha and her family had been moved to a "safe place selected by the authorities."
A police officer said police had recorded two statements of the girl. The first was recorded at a police station soon after she was arrested on August 16 and the second at Adiala Jail.
In the first statement, she admitted to burning some pages of a religious text but in the second she denied having done so.