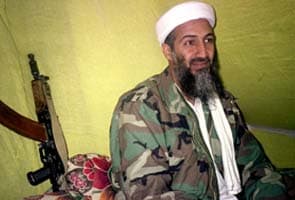 Baghdad:
An Al Qaeda-linked group has vowed to launch 100 attacks in Iraq to avenge the death of terror mastermind Osama bin Laden, a media report said.
The Islamic State of Iraq (ISI) - the terror outfit's front in the country - said on Saturday the attacks would begin from the middle of the Islamic holy month of Ramadan, Xinhua reported.
Bin Laden was killed in May in a US special forces operation in Pakistan's Abbottabad city.
The Islamic State of Iraq said in a statement posted on an Islamic website that its attacks would vary from suicide bombings, roadside bombs, sniper shots and silenced weapons attacks in all cities, rural areas and provinces.
"We have started this stage with an invasion called Revenge for Sheikh Osama Bin Laden and senior leaders," the statement said.
"The campaign started in the middle of the fasting month of Ramadan (middle of August) and, if god wills, will end after exactly 100 attacks," the statement said.
On Aug 15, a series of bomb attacks in seven provinces killed nearly 70 people and left more than 250 wounded.