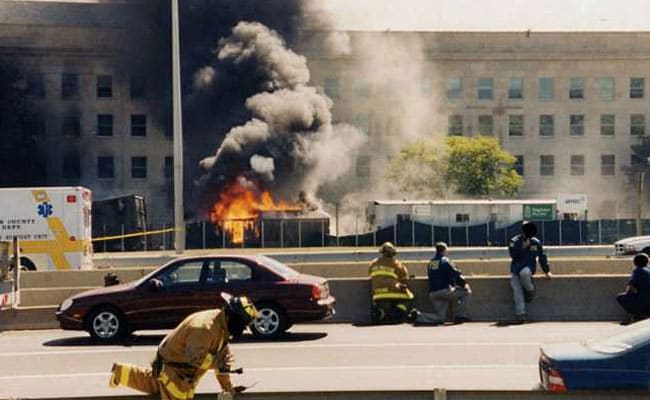 Washington:
Al-Qaeda is on the rise again in the shadow of ISIS in Syria, 16 years after the jihadists shocked the United States in the September 11, 2001 attacks, experts said Monday.
They said that Hayat Tahrir al-Sham (HTS), the Sunni group that last month seized control of the northern Syrian city of Idlib, is simply a "rebranding" of Al-Qaeda that is positioning itself as more moderate than ISIS in hopes of a resurgence.
"ISIS may be today's preeminent terrorist threat, but Al-Qaeda in Syria is worrisome. It is Al-Qaeda's largest global affiliate at this point," said former White House counterterrorism director Joshua Geltzer.
Speaking on the current terror threat against the United States at the New America think tank, Geltzer and other experts said they expect HTS to take center stage among jihadists as ISIS loses ground on the battlefield in Syria and Iraq.
HTS is simply a cosmetic name-change for Al-Qaeda, they said. In consolidating control of much of Idlib province, it has eliminated or absorbed rival groups, and is modernizing its propaganda on the web-savvy model of ISIS.
"The organization itself seems to have more lives than a cat," said Daveed Gartenstein-Ross, a senior fellow at the Foundation for Defense of Democracies.
Gartenstein-Ross was speaking with Geltzer at the launch of a report on the current jihadist threat published by the New America think tank.
'Moderate jihadists'
He called Al-Qaeda a "much stronger" organization than in 2010, when its weakness gave way to the rise of ISIS.
"It has skillfully played itself off of ISIS to portray its organization as being the 'moderate jihadists', people who you might not like but you can do business with."
As such it has more popular support, and some official support in the Gulf States.
"Being more restrained than ISIS has been very helpful," Gartenstein-Ross said.
The New America report stresses the need to focus on ISIS as the most dangerous external threat at the moment, while noting that since 9/11 all lethal jihadist attacks in the United States have been by US citizens or permanent residents.
But it says Al-Qaeda could resume the role of the foremost threat in the future, gathering followers turned off by ISIS' most extreme tactics.
While current leader Ayman al-Zawahiri is turgid and uninspiring, the younger leaders in Idlib are learning from the way that ISIS mastered the use of social media to attract followers.
"Al-Qaeda in Syria has undergone cosmetic changes to its naming and organizational design, but without truly renouncing its affiliation with its mother organization," the study said.