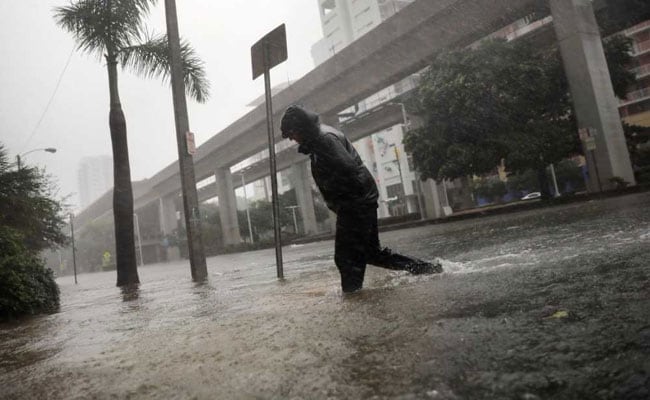 Miami, United States:
The toll from Hurricane Irma in the US state of Florida stood at 50 dead Monday as officials tallied up the victims of the mega-storm, which ripped through the state last week.
The Florida Division of Emergency Management put the official toll at 34, but it excluded eight known deaths in the Keys and eight more in a nursing home in Hollywood, north of Miami.
Those deaths put the toll state-wide to 50.
Alberto Moscoso, spokesman for the Florida Division of Emergency Management, the deaths in the Keys were not included because Monroe County, which includes the hard-hit island chain south of Miami, had yet to file its official count.
The Monroe County Twitter account posted it had recorded eight deaths Wednesday -- although the Miami Herald reported nine.
At least a quarter of houses in the Keys were destroyed, according to the Federal Emergency Management Agency (FEMA) -- while 65 per cent of buildings suffered damage.
Some 372,000 people were still without power in Florida Monday after 15 million suffered outages during the storm.
Irma also killed at least another 40 people in the Caribbean before hitting the Keys September 10 as a Category Four hurricane with winds of 180 miles (295 kilometers) per hour, and then barreling up the length of the state.
Now, the Caribbean is bracing for Hurricane Maria -- which was upgraded to a Category Four storm Monday.
Maria is expected to make landfall in Puerto Rico on Wednesday before heading north.
(Except for the headline, this story has not been edited by NDTV staff and is published from a syndicated feed.)