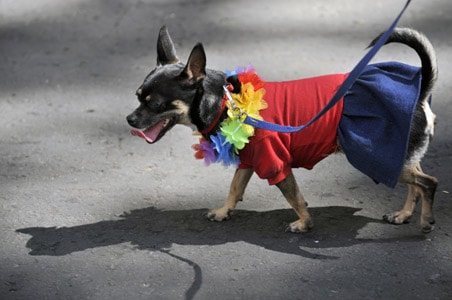 London:
'Dog wash' will never be the same again, thanks to scientists who have developed a washing machine for pets, which is the latest canine grooming craze to hit Japan.
The washing machine gives pets an automatic drenching with warm water and a blow-dry. The 33-minute process includes a shampoo, a rinse and a dry. And, the process uses pure ozone water and is entirely safe, say its developers.
In fact, it is proving to be a boon for pets in Japan where owners are washing their dogs and cats in the automated machines to save money in the recession.
The machine washes and blow dries dogs and cats for the equivalent of just 3.50 pounds - a massive saving on the costs of pet stylists who charge more than 20 pounds for a full wash and blow-dry, the media reported.