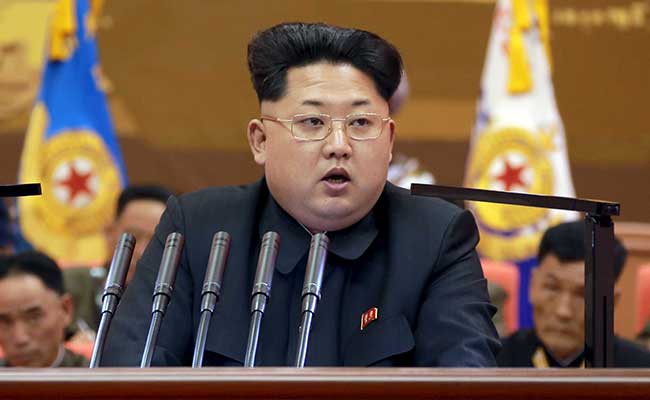 Seoul:
North Korea said today that stalled dialogue over its nuclear programme was down to aggressive US military exercises and accused Washington of seeking to shift blame onto Pyongyang.
"It is the height of shamelessness and hypocrisy that the US is trumpeting about 'will for dialogue' and 'flexibility' while resorting to military manuevers ceaselessly," a foreign ministry spokesman said.
"This is nothing but a petty trick to shift the blame for the stalled dialogue," the spokesman was quoted as saying by the North's official KCNA news agency.
Not until Washington ends its annual joint military exercises with South Korea can the six-party talks on North Korea's nuclear weapons programme resume, he added.
The six parties involved -- the two Koreas, China, Japan, Russia and the United States -- have not met for more than six years, and every effort to revive the dialogue process has stalled.
Following the recent landmark US nuclear deal with Iran, US officials have suggested compromises could also be struck with Pyongyang if it follows Tehran down the path of negotiation.
But in a series of press conferences in Beijing, New York and Geneva, North Korean envoys have stressed that Pyongyang has no intention of negotiating away its nuclear arsenal.
Unlike Iran, the envoys all noted, North Korea is already a de facto nuclear weapons state.
North Korea has staged three successful nuclear tests in 2006, 2009 and 2013.
There has been growing pressure for the international community to try a new approach with North Korea, which has pushed ahead with its nuclear and missile programmes despite multi-layered UN sanctions and diplomatic isolation.
The United States and South Korea insist that the North must show a tangible commitment to denuclearisation before significant talks can resume.
A recent report by US researchers warned that North Korea was poised to expand its nuclear programme over the next five years and, in a worst-case scenario, could possess 100 atomic weapons by 2020.
Speculation is also growing over a future long-range rocket test by North Korea, with fresh satellite images suggesting it has completed upgrades at its main satellite launch site.
Any launch of a long-range rocket would almost certainly be viewed by the international community as a disguised ballistic missile test and result in the imposition of fresh sanctions -- significantly ramping up military tensions on the Korean peninsula.