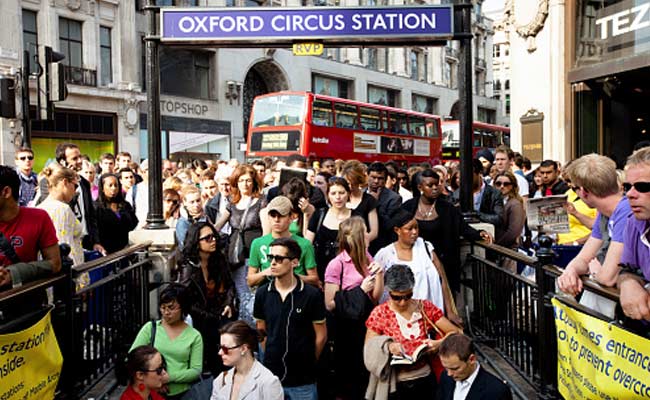 Highlights
Crackdown on immigration through work, study routes from non-EU nations
May tighten tests companies take before recruiting from abroad
Tough laws against banking, property services to illegal immigrants
London:
The UK on Tuesday unveiled plans to further its crackdown on immigration through "work and study routes" from non-EU nations, in a move that is expected to make it difficult for British firms to hire professionals from countries like India.
Home Secretary Amber Rudd told the annual Conservative Party conference in Birmingham that she will be
looking at a range of options to cut migration
.
"Leaving the EU is just one part of the strategy. We have to look at all sources of immigration if we mean business... We will be looking across work and study routes. This will include examining whether we should tighten the test companies have to take before recruiting from abroad," Rudd said as she announced a new consultation on tightening immigration.
The new rules are expected to make it tougher for British companies wanting to bring in foreign professionals from outside the EU, including countries like India.
"The test should ensure people coming here are filling gaps in the labour market, not taking jobs British people could do. But it's become a tick box exercise, allowing some firms to get away with not training local people," she said.
Rudd also announced new rules that will make it more difficult to lend out property or provide banking services to illegal migrants. Immigration checks will be a mandatory requirement for those wanting to get a licence to drive a taxi.
The crackdown will affect students from India planning to study in the UK; their numbers are already at an all-time low.
"We will also look for the first time at whether our student immigration rules should be tailored to the quality of the course and the quality of the educational institution," the minister said.
However, the new rules will be brought in after consultation with businesses and universities, she said.
Akshay G, an engineering student who will complete his course in a UK university soon, said finding a job next won't be a simple task.
"I think the solution to controlling immigration is not blocking jobs to foreign nationals. These are highly skilled people we are talking about. The British will have to change the education system here to train the youth to be capable of doing the jobs, until then companies cannot find talent within," Akshay added.