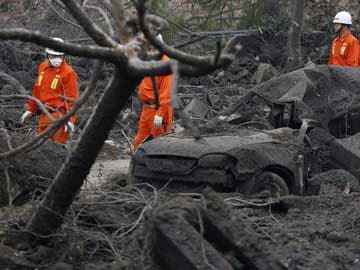 Beijing:
Police have detained seven employees of China's largest oil refiner, Sinopec, following last week's oil pipeline blast that killed at least 55 people when it ripped through residential and commercial roads in an eastern port city.
Two Qingdao city employees also were in police custody, according to a statement late Monday from local authorities.
Three more bodies were found on the scene Monday, raising the death toll to 55, Qingdao police said. They said of the 52 confirmed dead earlier, 42 were male. Friday's blast also injured more than 160 people and left nine others missing.
The accident was the deadliest involving state-owned company Sinopec.
The pipeline ruptured and leaked for about 15 minutes onto a street and into the sea. Hours later, the oil caught fire and exploded in two locations, the city government said.
Sinopec's expansion of petrochemical projects has met with resistance from members of the public, and Friday's blasts will likely add to growing concern about safety and environmental risks.
Sinopec apologized Saturday for the explosions. It said it would investigate and "give timely reports."