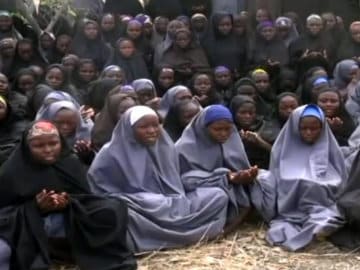 Jerusalem, Israel:
Nigeria must draw on foreign military and intelligence expertise to tackle the threat from Islamist sect Boko Haram, a former deputy chief of Israel's secret intelligence service said Wednesday.
The comments came as France announced a security summit in Paris on Saturday to address the situation in west Africa, focusing on the radical group that has abducted more than 200 schoolgirls.
"They (Nigerians) have to cooperate with Niger, they have to cooperate with Cameroon. You have to have regional cooperation," former Mossad deputy director Ilan Mizrahi told reporters in a conference call.
"I think the Western powers... (should) try and upgrade the military intelligence of the Nigerians," Mizrahi said.
"The performance of the army until now was relatively poor," he added.
A total of 223 of 276 girls whom Boko Haram abducted from their school in the remote town of Chibok, Borno state, on April 14 are still missing.
Street protests were held Wednesday in Nigeria to mark one month since their kidnapping.
Israel has joined the international effort to trace the schoolgirls, while Washington has said US troops would stay out of any rescue mission.
Mizrahi said further Israeli involvement would most likely be limited to "consultancy," adding that Nigeria had in the past been reluctant to use Western military technology.
"I think the consultancy (with Israel) will surely be over how to dialogue with the abductors if negotiations start, trying to help them direct the intelligence operation in order to have more information.
"It might be consulting, it might be technology... (but) for a long time the Nigerians refused to receive technology from the US, such as drones."
In London, British Prime Minister David Cameron told parliament that a Sentinel surveillance aircraft and a military team will be sent to Abuja as part of the international rescue operation.
In Paris, President Francois Hollande's office said the leaders of Benin, Cameroon, Niger and Chad would meet with Nigeria's President Goodluck Jonathan in the French capital on Saturday.
Boko Haram, whose name translates loosely from the Hausa language spoken widely in northern Nigeria as "Western education is sin", has attacked schools, Christian churches, government installations and, increasingly, civilians since 2009.
This year alone more than 1,500 people have been killed, despite a state of emergency imposed in three northeast states in May last year.