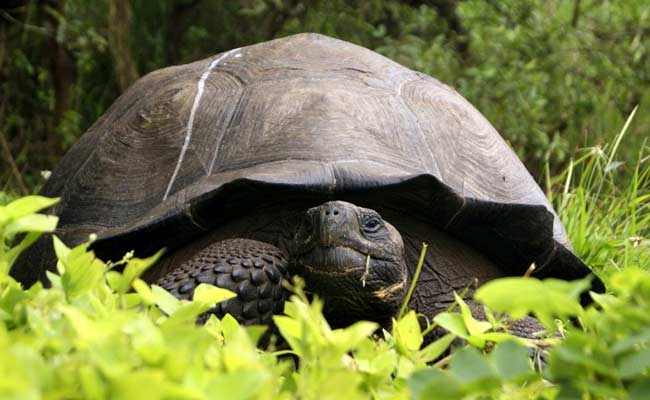 New York:
Scientists have identified a new species of giant tortoise on the Galapagos Islands in the Pacific.
Researchers found that a group of 250 slow-moving reptiles on Santa Cruz island was distinct from another tortoise species on the island.
The new species has been named "Chelonoidis donfaustoi", after a retired Galapagos park ranger.
The newly-identified species, which is also known as the Eastern Santa Cruz tortoise, lives on the eastern side of the island and was also found to be genetically different from tortoises on other islands, 'BBC news' reported.
"This is a small and isolated group of tortoises that never attracted much attention from biologists previously," said Dr James Gibbs, a team member and conservation biologist at the State University of New York College of Environmental Science and Forestry in Syracuse, who also participated in the first research expeditions to explore the new species' range.
"But we now know that they are as distinct as any species of tortoise in the archipelago. Their discovery and formal description will help these tortoises receive the scientific and management attention they need to fully recover," he said.
Yale University biologist Gisella Caccione, who led the team of scientists which made the discovery, said the shell of the tortoises had a more compressed shape than other species.