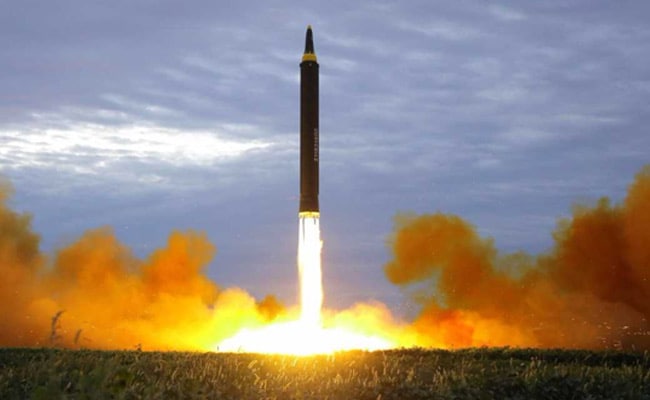 Beijing:
A second earthquake due to a "cave in" has been detected near North Korea's nuclear test site, the China Earthquake Network Center said Sunday, minutes after a major explosion recorded by US experts indicated a sixth atomic test.
The new 4.6 magnitude quake at a depth of zero kilometers could be due to a "collapse (cave in)" Chinese authorities said, without giving further details.
The first -- of 6.3 magnitude according to the US Geological Survey -- could be the North's sixth nuclear test, Seoul's military said, adding that it was detected near the North's Punggye-ri test site.
Japan said it had confirmed such a test.
USGS said the tremor was located 24 kilometers northeast of Sungjibaegam, in North Hamgyeong province. "It's an explosion rather than an earthquake," Jana Pursley, a USGS geophysicist, told AFP.
China said it also had detected a seismic shock of 6.3 magnitude caused by a "presumed explosion".
The second tremor was at the same location, according to latitude and longitude coordinates provided by the centre.
The apparent test came just hours after Pyongyang claimed to have developed a hydrogen bomb that could be loaded into the country's new intercontinental ballistic missile.
(This story has not been edited by NDTV staff and is auto-generated from a syndicated feed.)