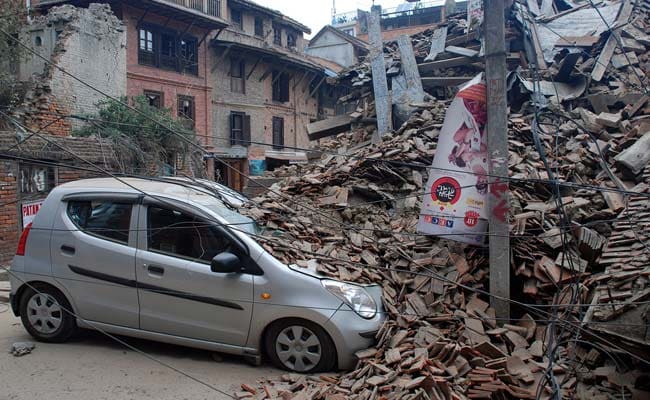 Kathmandu:
The Nepal government on Thursday decided to set up a $2 billion fund to rebuild thousands of buildings that were either damaged or destroyed in the killer earthquake on April 25.
A decision to this effect was taken at a cabinet meeting.
The meeting also decided to provide Rs 1 lakh each to the family members of those killed.
Besides, another Rs.40,000 will be given to conduct the last rites, and Rs.25,000 to each family for rebuilding damaged houses.
The government, in a statement, said the reconstruction fund will cover rebuilding damaged structures.
It said 13,502 government building were partially damaged while 10,141 government buildings were destroyed.
"As a start-up fund, the government will put $200 million immediately," Irrigation Minister Narayan Prasad Saud said after the meeting, adding that the rest of the fund will be sought from donor agencies and the international community.
Since Saturday, many nations and donor agencies have contributed over 6 billion Nepali rupees in the Prime Minister Relief's Fund.
India, China, the US, the European Union, the UN, the World Bank and many other nations have already announced their assistance to Nepal both in cash and kind.
The toll in the devastating earthquake has touched 5,700 and nearly 12,000 have been injured.