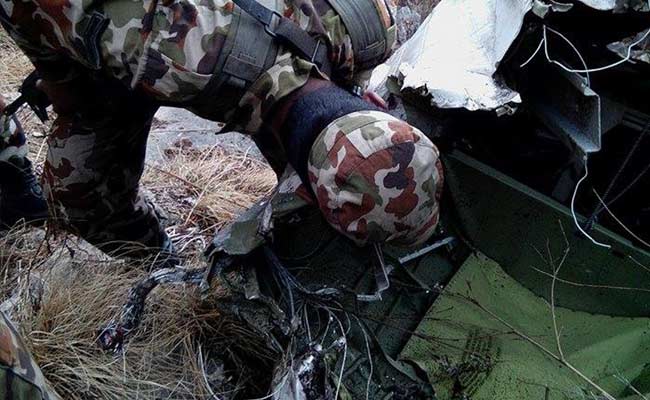 Kathmandu, Nepal:
Nepal today formed a four-member committee to probe the crash-landing of a small plane in a remote area that killed both the pilots, a day after the second aviation tragedy hit the country within three days.
The probe committee has been formed under the coordination of Yagya Prasad Gautam, former secretary Ministry of Culture and Tourism, according to the Ministry of Tourism and Civil Aviation.
Other members of the committee include Lt. Rabindra Basnet of Nepal Army, aircraft engineer R K Singh and an under-secretary at the ministry, and has been given 60 days to submit its report into yesterday's incident.
Two crew members - the pilot and the co-pilot - were killed in far-West Nepal when a Jumla-bound small aircraft of Air Kathmandu, which flew from Pokhara, crash- landed near a mountain in Kalikot district, 650 km west of Kathmandu after its engine was damaged.
Nine passengers, all Nepalese nationals on board, were safe and they were evacuated shortly after the incident.
Meanwhile, four of the injured and the bodies have been airlifted to Kathmandu.
The 10-seater single-engine plane lost contact with the airport tower 11 minutes after take-off following some technical problem and the crew members attempted to land on a field near a mountain, according to initial reports.
"It crashed during an emergency landing," Sanjiv Gautam, director general of the Civil Aviation Authority of Nepal said.
"The technical glitches are yet to be ascertained," he was quoted as saying in the local media.
According to Mr Gautam, all single-engine aircraft have been grounded for detailed inspection to prevent further accident.
Yesterday's incident comes just two days after the crash of Tara Airlines in Myagdi district that killed all 23 people on board including three crew members.