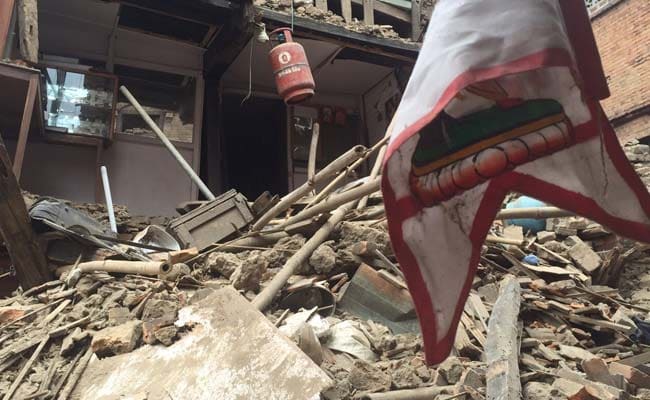 Bhaktapur, Nepal:
The devastating earthquake that struck Nepal on Saturday morning left the bustling old city of Bhaktapur near Kathmandu a ghost town.
Lane after lane, there are empty or locked houses, and many others that didn't survive the quake. From the top floor of one damaged home a cylinder hangs in mid air, a clothesline with an orange dress flaps from the roof of another.
Sabita Hada, in her fifties, has taken shelter in an open space along with about 50-odd families. Amidst cries of a wailing infant she says, "Food scarcity is beginning to affect us all. We have been here since yesterday afternoon." Ms Hada says she plans to be there for the next two days as her daughter, who lives in the United States, has warned her of more tremors. But news is scarce and her cellphone's battery is dead so she can't keep herself updated.
Electricity was cut off yesterday and has still not come back. While Ms Hada was not hurt in the roof collapse in her house, tragedy struck the family of Rajkumar who lives in the next lane. He lost both his father and only son. Holding back tears, the 29-year-old wood carver says, "By the time we rushed to remove the bricks, we found their dead bodies." He fears the death toll in Bhaktapur will be over 300 once more rubble is removed.
Bhaktapur is not an ordinary town but has a rich historical heritage dating back to hundreds of years.