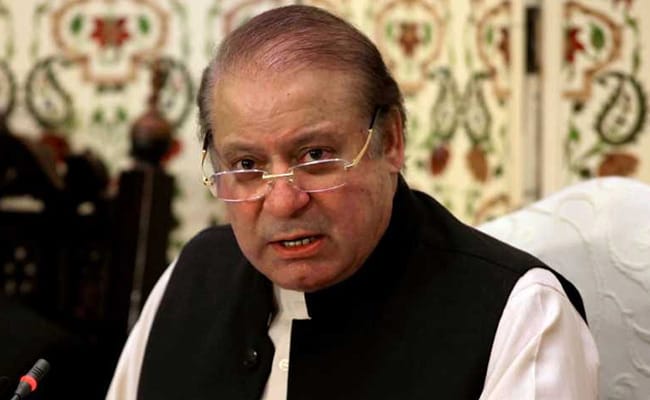 Islamabad:
Pakistan's ousted prime minister Nawaz Sharif today sent a legal notice to the National Accountability Bureau (NAB) chairman Justice (retd) Javed Iqbal for issuing a statement that accused him of laundering USD 4.9 billion to India.
The notice was in reference to a NAB press release issued after a news item published by a local newspaper incorrectly referenced the World Bank's 2016 Migration and Remittance Book to say that India's foreign exchange reserves increased by USD 4.9 billion due to huge cash inflows from Pakistan attributable to money laundering by the Sharif family, Dawn reported.
In the notice to the NAB chairman, sent through his lawyer Barrister Manzoor Dogal, Sharif described the press release as an attempt to influence the upcoming elections, the paper said.
The PML-N supreme leader demanded that Iqbal tender an apology for his "insulting" press release and pay Rs 1 billion as damages within the next 14 days.
He further demanded that the NAB chairman's apology be published in all leading Urdu and English newspapers as well.
According to the legal notice, if the NAB chairman does not tender an apology or does not pay damages, legal action will be taken against him.
On May 17, a different lawyer, A.K. Dogar, had sent a legal notice to Iqbal on Sharif's behalf. In that notice, the NAB chief was asked to either apologise or resign from his post as NAB chief.
Taking notice of a newspaper article based on a "flawed" report of the World Bank, NAB had said it has started looking into whether ousted premier Sharif was involved in the alleged laundering of USD 4.9 billion to India.
The World Bank had promptly responded and stated that "the report does not include any mention of money laundering nor does it name any individuals", while the State Bank of Pakistan (SBP) had said the estimates showed in the WB report were based on "assumptions" which did not reflect reality.