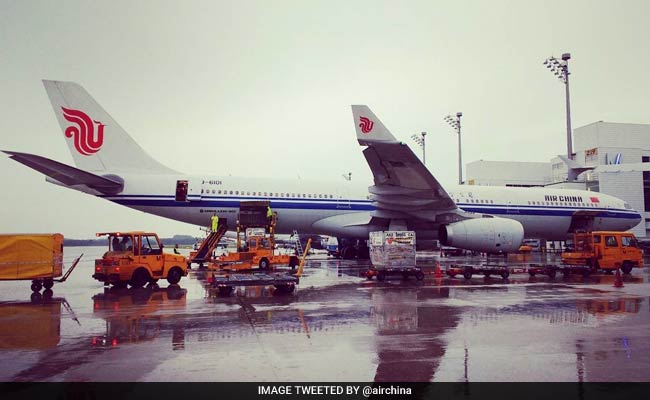 Beijing:
Most Chinese don't regret and back Air China's 'advice' asking travellers to be cautious in areas populated by "Indians, Pakistanis and black people" when visiting London, the state media today said, terming the flag carrier's racially-charged warning a "careless mistake".
"Most Chinese on social media are not expressing much regret over the incident. Many have shown understanding of the Chinese airline, suggesting that it had done something right, but unfortunately not in an appropriate way," an article in the Global Times said.
"The travel alert, however, has unintentionally insulted Londoners and many other people who are inclined to use euphemisms to imply the connections between race and crimes. As wonderfully diverse as London may be, harmonious it is not," it said.
The travel advice in Air China's in-flight magazine 'Wings of China' had warned passengers that London is generally a safe place to travel, but "precautions are needed when entering areas mainly populated by Indians, Pakistanis and Black people."
It triggered a huge controversy after journalists noticed the tip and tweeted the picture to Sadiq Khan, London's mayor, who is of Pakistani origin on September 8.
The magazine's publisher has since apologised and withdrawn the controversial issue, saying it was an editorial mistake. Chinese Foreign Ministry too has asked the airline to investigate the incident.
The article today suggested that the airline "should have just named boroughs and streets that have high crime rates without mentioning who lives there, a lesson for other Chinese companies that must keep in mind the sensitivity of racial issues in many Western societies."
"Air China's careless mistake is not an example of how racism is tolerated in China," it said.
"It is merely a reflection of the Chinese' unawareness of racial issues because of their much less exposure to other groups compared to most Westerners. Though many may seem prejudiced, they are not racist."
Referring to the protest lodged by British MP Virendra Sharma, the article said "for these British politicians who are making a fuss over the incident, perhaps they should just make their constituencies safer for both local citizens and travellers, so that travel alerts are no longer necessary".
"As China's population diversifies, it would benefit greatly to do away with prejudice and nurture trust among different people," it said.