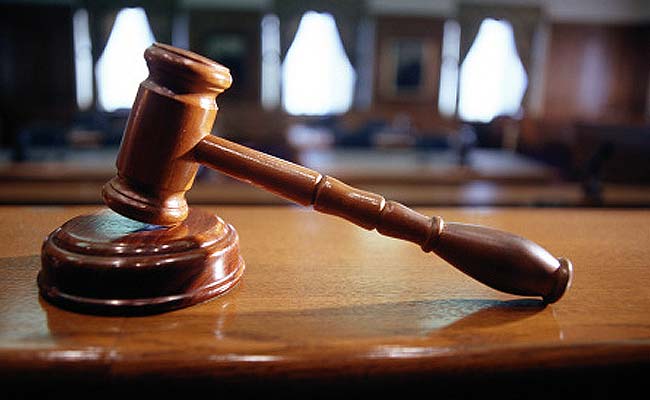 Banjul, Gambia:
A high-profile Gambian journalist who went missing in mid-July appeared in court in the capital Banjul on Wednesday charged with sedition, before being remanded in custody.
Alagie Ceesay, manager of the Teranga FM radio station, disappeared on July 17 after he was abducted by unidentified men in a car, according to his family, who blamed the west African country's secret police, the National Intelligence Agency (NIA).
Ceesay's disappearance "deeply concerned" the United States, coming only days after he was released from another 11-day abduction which family members and rights groups also blamed on the NIA, accusing the agency of torturing the journalist.
Eighteen days after he vanished, Ceesay appeared in front of magistrates in Banjul firstly on Tuesday and then again on Wednesday, looking weak and tired, according to an AFP journalist.
He pleaded not guilty to the charge of sedition, based on allegations that he had distributed pictures by mobile phone of a gun pointed at President Yahya Jammeh.
The charge sheet said this was done "with the intention to raise discontent, hatred and disaffection amongst the inhabitants of the Republic of The Gambia" and Ceesay had "thereby committed an offence".
Ceesay's lawyer Combeh Gaye applied for bail for the journalist, claiming his detention was beyond that permitted by the constitution.
But prosecutors objected and the court denied bail, adding that by doing so the "fundamental right of the accused person is not in any way infringed".
The hearing was adjourned until August 18 and the defendant was whisked to the city's police headquarters. It was unclear if he would be transferred to the central Banjul prison where those in remand are usually held.
Ceesay's first brush with the security services came when he was arrested and questioned by police when the Gambian authorities shut Teranga FM, based in Banjul, for several days in January.
Jammeh has ruled the thin sliver of a country that straddles the River Gambia with an iron fist since seizing power in 1994 and is regularly accused of rights abuses and repression of the media.