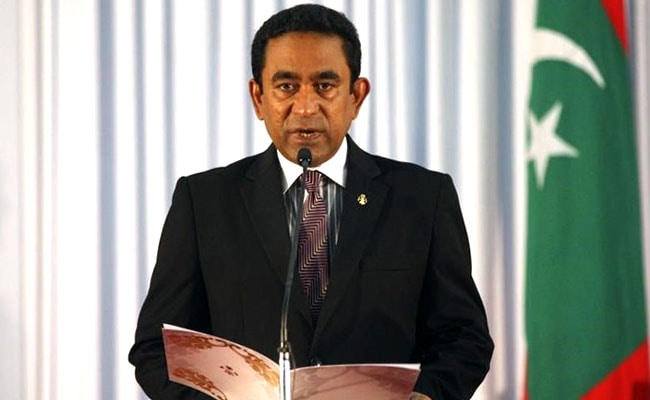 A political crisis has occurred in the island nation of Maldives after President Abdulla Yameen defied the country's Supreme Court order, which asked for the immediate release of former president Mohamed Nasheed and other opposition leaders. President Yameen then proceeded
to declare a 15-day state of emergency
. After the emergency declaration, Maldivian security forces stormed the Supreme Court and arrested Chief Justice Abdulla Saeed and another judge. Soon after, Mr Nasheed reacted to the developments,
urging immediate neighbour India to intervene
in the political crisis and "act swiftly".
India, meanwhile, has expressed concern over the developments in the Indian Ocean island nation, issuing a travel advisory, asking citizens to not travel to the country until the political crisis is resolved. India has also said that it was "disturbed" by the declaration of emergency in the Maldives.
China has also expressed hope for the government and the opposition to resolve the crisis on their own. China has since 2011, started expanding interests in the Maldives, which occupies a strategic location in the Indian Ocean.
Here are the Highlights on the political crisis in the Maldives:
Maldives Supreme Court revises its ruling, government welcomes the revision

After President Abdulla Yameen Abdul Gayoom amended the Presidential order lifting the restriction on the Supreme Court's powers to interpret the Constitution, the top court of the island nation, amended its controversial verdict on two points.

One, the government said, it nullified its ruling on the point that the Judicial Services Commission had no mandate over the Supreme Court judges.

Second, it also withdrew the order to the Yameen government to release nine imprisoned opposition political leaders, including many of President Yameen's political rivals.

The Maldives Government has welcomed the Supreme Court's revision of its order.