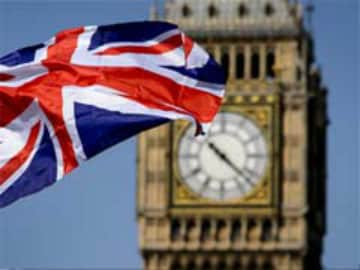 London:
London has more billionaires than any other city in theworld, and Britain has more billionaires per head of population than any othercountry, new data showed on Saturday.
The survey of Britain's super-rich compiled for theSunday Times newspaper is likely to prompt debate in a country where many stillstruggle financially and where food banks are a fact of life, despite economicgrowth recently returning to levels not seen since the 2008 financial crash.
London is home to 72 of Britain's 104 sterling billionaires,well ahead of Moscow in second place with 48 people worth the equivalent of 1billion pounds or more. New York is in third place with 43 billionaires, SanFrancisco in fourth place with 42, Los Angeles next with 38 and Hong Kong insixth place with 34.
Indian-born brothers Sri and Gopi Hinduja top the Britishlist with a fortune of 11.9 billion pounds (14.6 billion euros, $20.1 billion),amassed through the family-owned Hinduja Group, which has interests in oil,banking, the automotive industry, property and the media.
The pair nudged last year's top of the billionaire list,Alisher Usmanov, to second place. The Uzbekistan-born Russian's fortune hasbeen hit by the fall in value of the rouble and Russian stock prices due to theUkraine crisis.
Others in the top 25 include Ukrainian-born internet,chemicals and music industry investor Len Blavatnik in fourth place, propertymagnate the Duke of Westminster, Gerald Grosvenor, in tenth place, andSaudi-born Mohamed Bin Issa Al Jaber and his family, known for their hotel andresort investments, in thirteenth place.
This year is the first year the minimum wealth ofBritain's 50 richest people has topped 1.5 billion pounds. Only 700 millionpounds was needed to join the exclusive club a decade ago.
Britain's 104 billionaires have a total wealth of 301.13billion pounds, compared to 88 a year ago with a combined worth of 245.66billion pounds.
The combined wealth of Britain's super-rich is now wellahead of pre-recession levels of 2008, which then totalled 201.99 billionpounds.
On Friday, independent thinktank the National Instituteof Economic and Social Research said British per-capita gross domestic product- often used to indicate a population's average wealth - was "wellbelow" the pre-2008 peak, and unlikely to exceed it before 2017.
The Trussell Trust, Britain's largest food bank network,said the number of people that had approached them for emergency food had risen163 percent in the year to the end of March to just over 913,000 people.
The group labelled the figure "shocking",particularly as it does not include those helped by other food providers or thelarge number of people too ashamed to seek help and who cope by eating lessfood.