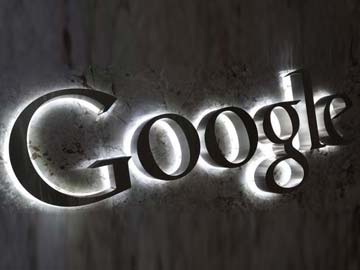 Beijing, China:
Several key Google services have become partially inaccessible in China on the eve of the 25th anniversary of the 1989 crackdown on pro-democracy protesters around Beijing's iconic Tiananmen Square.
While Gmail, Picasa and other Google services were accessible to some users based in the mainland, many complained about problems of accessing them on their microblogs, the Hong Kong-based South China Morning Post reported.
Comments on social media about the disruption reflected widespread speculation that it could be related to the crackdown anniversary tomorrow.
Hundreds of students were reported to have been killed in the 1989 pro-democracy movement during the crackdown at Beijing's historic Tiananmen square where the ruling Communist Party of China (CPC) deployed battle tanks to crush the movement.
Servers could not access Google.com, Google.com.hk, Gmail.com in Beijing, Shenzhen, Inner Mongolia, Heilongjiang and Yunnan provinces as of this morning, according to GreatFire.org's monitoring service.
"The block is indiscriminate as all Google services (from) all countries, encrypted or not, are now blocked in China," according to a blog post on GreatFire.org, a Chinese internet censorship watchdog that first noted the Google outages over the weekend.
A Google spokesperson in Hong Kong declined to comment.
It was not clear whether the blockage was a temporary measure ahead of the sensitive anniversary or a permanent measure, the watchdog wrote in its blog post.
"It is the strictest censorship ever deployed," it said.
The watchdog last documented such disruption in 2012, when outages lasted for 12 hours.
Charlie Smith, GreatFire.org's founder, said the disruption was more sophisticated than the one two years ago.
"It's devious," he said.
"In 2012, access was completely blocked. This time, only about 90 per per cent of access to Google is blocked. Users think it is a problem with Google or their computer, when instead it's censorship," Smith said.
Sina Weibo, one of the largest social media platforms, began censoring "Tiananmen" and "25 years ago" around two weeks ago, according to Fei Chang Dao, a blog that monitors social media censorship in China.
The blog also documented efforts by censors on various social media platforms to curb the use of Tiananmen homonyms like "willow silk", which in Chinese sounds like "6-4" or "June 4th" or word plays like "May 35" that are usually used to circumvent censorship.
Get Breaking news, live coverage, and Latest News from India and around the world on NDTV.com. Catch all the Live TV action on NDTV 24x7 and NDTV India. Like us on Facebook or follow us on Twitter and Instagram for latest news and live news updates.