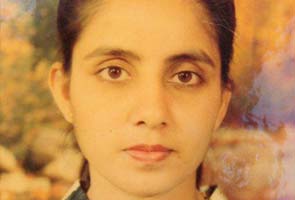 London:
Prince William abandoned an event on Sunday to be with his wife Catherine, as the Australian radio station engulfed in the row over the hoax phone call death promised to review its practices.
William pulled out of attending a military tournament in London to spend more time with Catherine, who was treated in a London hospital last week for acute morning sickness.
In London, a St James's Palace spokesman said William had changed his plans to "spend Sunday privately with the duchess instead" given the possibility that the acute morning sickness she had suffered might recur.
And he warned that to respect her privacy they would not routinely be issuing reports on Catherine's condition.
The death of a nurse at the hospital who was duped by two presenters at 2Day FM who were trying to get Kate on the phone, has unleashed a backlash against the station's owners.
Indian-born mother-of-two Jacintha Saldanha, 46, is thought to have taken her own life, although British police have refused to commit themselves ahead of the inquest.
Executives at Southern Cross Austereo, owners of the Sydney station, held an emergency meeting Sunday. They were considering a letter from Lord Simon Glenarthur, chairman of London's King Edward VII's Hospital, that protested against the "appalling" prank.
"It is too early to know the full details leading to this tragic event and we are anxious to review the results of any investigation that may be made available to us or made public," Southern Cross Austereo said in its response.
"We can assure you that we will be fully cooperative with all investigations," it added, according to Australian Associated Press.
"The outcome was unforeseeable and very regrettable. I can assure you we are taking immediate action and reviewing the broadcast and processes involved."
Saldanha was found dead on Friday, three days after she answered a call at the hospital from radio hosts Mel Greig and Michael Christian, posing as Queen Elizabeth II and William's father Prince Charles.
There was no receptionist on duty and Saldanha put them through to a colleague who divulged details of Kate's recovery.
The prank call was pre-recorded and it was vetted by lawyers before being broadcast.
The death of Saldanha unleashed a torrent of online anger directed at the presenters, who have been taken off air and are in hiding, while reports said advertisers had suspended their accounts with the broadcaster.
It was the St James Palace spokesman who announced William's decision to cancel his engagement at the British Military Tournament in London's Earls Court.
"It is well known that hyperemesis gravidarum often recurs and, until further notice, to allow the duchess a degree of privacy during her pregnancy, we do not intend to offer regular condition checks or advise of routine developments associated with it," said the spokesman.
On Saturday, William told guests at a charity function that morning sickness should be renamed as 30-year-old Kate had been suffering night and day.
London Mayor Boris Johnson described the hoax call incident as "an appallingly sad story".
"I am sure that the hoaxers will be absolutely full of self-loathing and remorse. But their future careers in broadcasting is a matter for them and their station," he told Sky News television.
At the Saldanha family home in Bristol, southwest England, relatives and friends gathered round to comfort husband Benedict Barboza and the couple's son and daughter, aged 14 and 16.
She had moved to Britain around 12 years ago.
In a message posted on his Facebook page, Barboza reportedly wrote: "I am devastated with the tragic loss of my beloved wife Jacintha in tragic circumstances, She will be laid to rest in Shirva, India."
Saldanha's sister-in-law Irene D'Souza told AFP by telephone from the town of Shirva, near Mangalore on south India's west coast, that she had been due to visit them at Christmas.
"It is hard to believe Jacintha could commit suicide as she was not the type of woman to do it," D'Souza said.
More than 300 people attended a memorial service for Saldanha held in Shirva on Sunday.
While the British press condemned the hoax on Sunday, Australian media said it was not the time for "hysterical finger-pointing".
Greig and Christian have both already apologised for the hoax call. Rhys Holleran, chief executive of Southern Cross Austereo, said they were "shattered" and undergoing counselling.