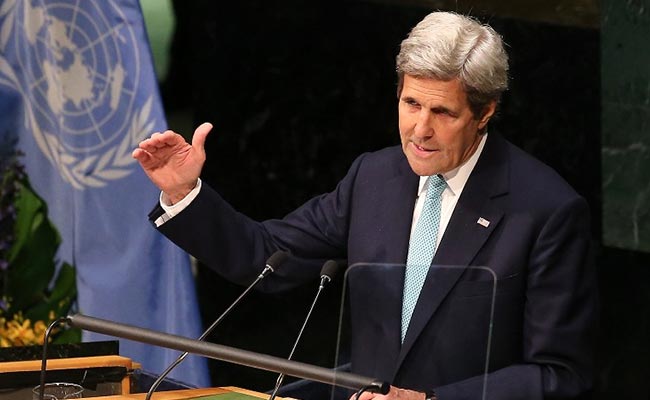 Washington:
US Secretary of State John Kerry will travel to Geneva on Sunday in a show of support for the ceasefire between the Syrian government and rebel forces, US officials said Saturday.
Kerry will meet with the foreign ministers of Jordan and Saudi Arabia and UN envoy Staffan de Mistura, the State Department said in a statement.
The trip through Monday comes with a US- and Russian-backed ceasefire under threat as Syrian government aircraft continue to attack the northern Syrian city of Aleppo.
"In all of his discussions, the Secretary will review ongoing efforts to reaffirm the cessation of hostilities nationwide in Syria, obtain the full humanitarian access to which the Syrian government committed, and support a political transition" as called for in a UN Security Council resolution, the statement said.
A new round of UN-backed Syria peace talks is set to begin on May 10 in Geneva after the last round ended last week with no progress.
Aleppo, capital of the northern province of the same name, is a key battleground of vital strategic significance to both sides in the Syrian civil war.
The truce, which came into force on February 27, has done little to ease the threat against the city.
Once Syria's economic powerhouse, it has become the scene of some of the worst fighting in a conflict that has killed more than 270,000 people in the past five years.