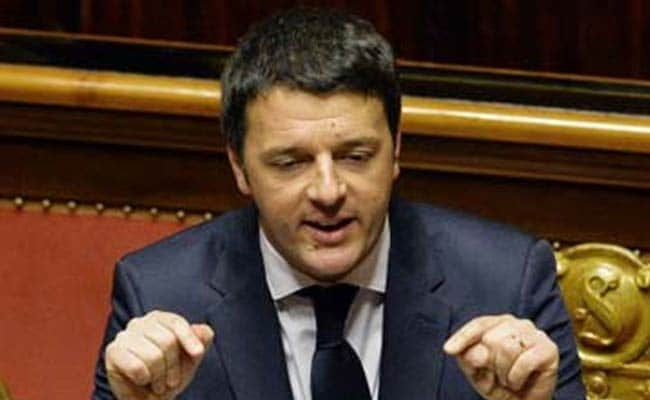 ROME:
The European Union must take a collective stand to tackle migrant trafficking at its source in African countries, Prime Minister Matteo Renzi said on Wednesday.
Renzi, in an address to the lower house of parliament after hundreds died in the latest Mediterranean disaster at the weekend, said the EU should have a more visible role, with UN backing, in sub-Saharan countries where migrants originate.
Speaking a day before an extraordinary summit of EU leaders on the crisis, he said he was very optimistic that the bloc could "change tack" on migration issues.
Up to 900 migrants were feared dead after their boat sank on its way from Libya in the night between Saturday and Sunday, leading to calls for more concerted action to stop the flow of people fleeing war and hardship in Africa.
The EU on Monday agreed to a 10-point plan to prevent more tragedies, including reinforcing its patrolling operations in the Mediterranean by giving them more money and equipment.
Under the plan, the bloc would also make a systematic effort to capture and destroy vessels used by people smugglers.
© Thomson Reuters 2015