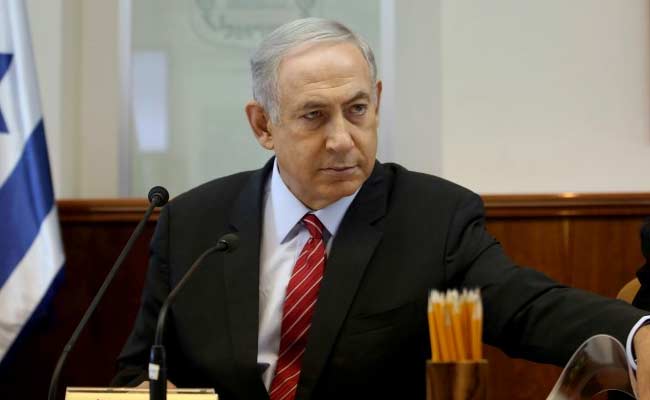 Jerusalem:
Prime Minister Benjamin Netanyahu on Wednesday went on the offensive against "fake news" in the Israeli media implicating him in alleged corruption cases.
"The 'fake news' industry has reached a record level. The aim is to secure indictments, at whatever price and quickly, against me," he told a meeting of activists of his rightwing Likud party near Tel Aviv's Ben Gurion airport.
Netanyahu was borrowing a term coined by US President Donald Trump, a darling of the Israeli right, to denigrate the media.
The premier has come under increased pressure since a former chief of staff, investigated in graft cases involving the premier, agreed to turn state witness.
According to media reports, former aide Ari Harow has already been supplying investigators with information regarding two of the ongoing investigations.
One is based on suspicions that Netanyahu unlawfully received gifts from wealthy supporters, including Australian billionaire James Packer and Hollywood producer Arnon Milchan.
Also being probed are allegations that the prime minister sought a secret deal with the publisher of top-selling daily Yediot Aharonot.
Netanyahu, who has been questioned on both cases, has repeatedly proclaimed his innocence.
(Except for the headline, this story has not been edited by NDTV staff and is published from a syndicated feed.)