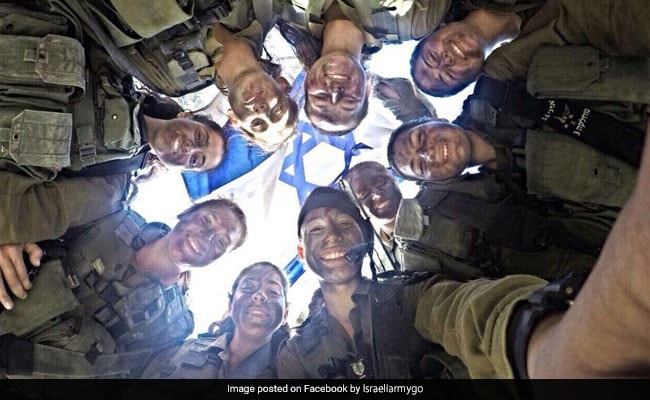 Jerusalem:
Israel's army said on Sunday that the number of women serving in its combat units had reached a record level this year as it seeks to further boost such participation.
Some 2,700 women enrolled in combat units this year, a military official said, citing numbers released after November's recruitment period.
Total figures for the previous year were not given, but last year the military projected that some 9.5 percent of enlisted women would serve in combat units in 2017.
That compared with three percent four years earlier. Israeli law requires men to serve two years and eight months in the military on reaching the age of 18, while women must serve for two.
The increase in female enrolment in combat units has come about both because of changes in society and a shortage of available personnel over reductions in the amount of required service time for men.
The army has also been seeking to increase enrolment for ultra-Orthodox Jews, who are exempt from service if they are engaged in religious study, but has fallen short of the goal.
It had hoped to enrol 3,200 ultra-Orthodox this year, but only 2,850 signed up. Officials have sought to persuade more ultra-Orthodox to join the military, in large part because of the community's fast-growing population which currently accounts for around 10 percent of Israel's total.
In September, a Supreme Court decision struck down the law exempting them from service. But the court also suspended its ruling for a year, giving the government time to pass new legislation.
Ultra-Orthodox parties have often played the role of kingmaker in Israeli politics, and there have been a series of protests in recent months by ultra-Orthodox groups against military service.
(This story has not been edited by NDTV staff and is auto-generated from a syndicated feed.)