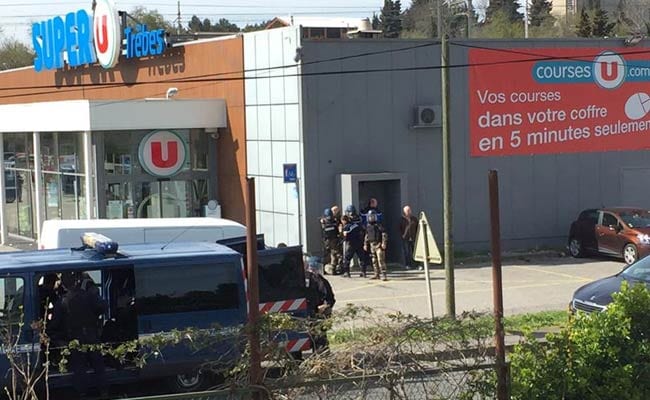 CAIRO:
ISIS on Friday
claimed a shooting
in the southwestern French town of Trebes, but gave no evidence.
The attack killed three people as a gunman held up a car, opened fire on police and then took hostages in a supermarket, screaming "Allahu Akbar", the town's mayor said..
ISIS said in a statement released online that a "soldier of the caliphate" had carried out the attack. The jihadist group gave no other details.
© Thomson Reuters 2018
(Except for the headline, this story has not been edited by NDTV staff and is published from a syndicated feed.)