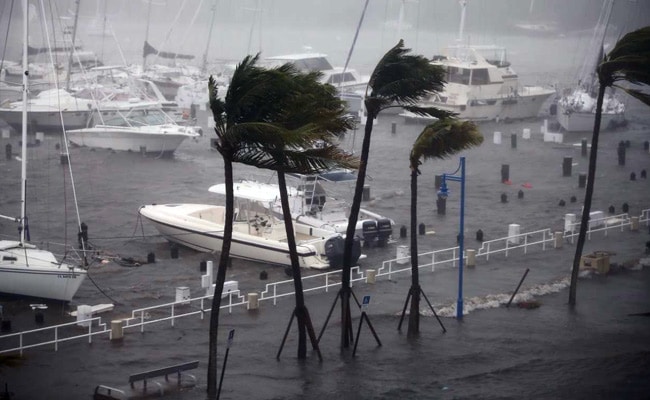 Miami:
Hurricane Irma weakened to a Category 1 storm early Monday as it marched up the US state of Florida's northwestern coast, with its eye located about 25 miles (40 kilometers) northeast of the vulnerable Tampa area.
Maximum sustained winds had decreased to near 85 miles per hour as of 2:00 am local time (0600 GMT), with Irma projected to become a tropical storm as it moved into northern Florida or southern Georgia later Monday.
Warnings of dangerous storm surges remained in effect through vast swaths of peninsular Florida, where more than six million people had been ordered to flee Irma in one of the biggest evacuations in US history.
"As little as six inches of moving water can knock you down," tweeted the state's governor Rick Scott following the downgrade.
"Stay inside. Stay safe," he added.
Irma was churning toward the heavily populated Tampa Bay region, a zone seen as particularly susceptible to storm surges due to its geographical position and sloping land off the coast.
The storm had killed three people when it struck the southern Florida Keys island chain as a more powerful Category Four on Sunday.
Irma has toppled cranes, swallowed streets and left millions without power after wreaking a trail of death and destruction through the Caribbean.
The historic storm is so wide that authorities faced destructive storm surges on both coasts of Florida and the Keys as it follows a path north toward Georgia.
(This story has not been edited by NDTV staff and is auto-generated from a syndicated feed.)