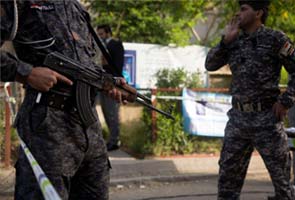 Baghdad:
Iraqi authorities say evening bomb attacks in two Baghdad neighborhoods have killed 15 people and wounded dozens.
The attacks Wednesday extend a wave of bloodshed that marks the country's most sustained violence since the 2011 US military withdrawal.
Police say the deadliest attack struck the northwestern Sunni neighborhood of Ghazaliyah, where a roadside bomb and car bomb exploded near a market, killing 10 and wounding 25.
Another car bomb exploded in the mixed Sunni-Shiite area of Hay Jihad, killing five and wounding 18.
Hospital officials confirmed the casualties. All officials spoke on condition of anonymity because they were not authorized to release the information to reporters.