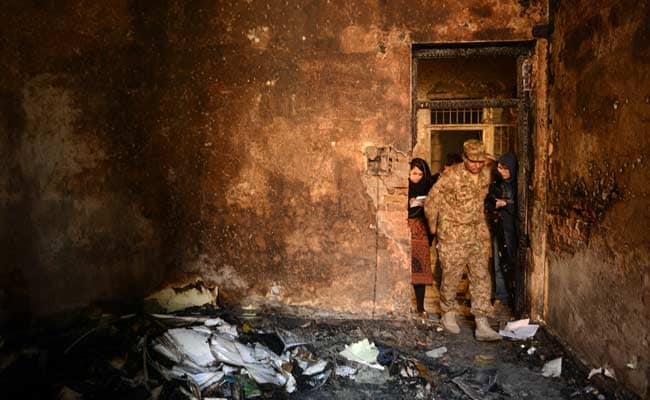 Peshawar:
In the auditorium of the Army Public School in Peshawar, there are bloodied shoes, pieces of uniforms and geometry boxes scattered around. And there is lots of blood.
Nine Taliban gunmen attacked the school on Tuesday in what is being called the worst terror attack ever in Pakistan and killed 132 children in cold blood. The media was allowed today into the school.
Three of the attackers had reportedly first entered the auditorium, which is in one of three blocks in the school. In the auditorium alone about 100 students were killed.
They were in a group gathered in the large hall at that time, attending what seems to have been a workshop on first-aid.
First aid tools lie on a table on the stage, near which there are large pools of blood. Some children apparently tried to hide in a toilet adjacent to the auditorium, but the assailants tracked them there and killed them. Trails of blood tell of their desperation as they tried to flee and were shot dead.
They are also signs of a fire and a grenade blast.
The attackers are later said to have moved to the other blocks, going from class to class to kill children.