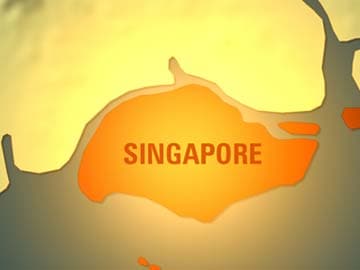 Singapore:
Two Indians and an Indian-origin Singaporean have won an award for young social entrepreneurs in Singapore for developing a mobile phone-based English learning solution for elementary school students from low-income families in India.
Pramodh Rai, 27, Ankita Gupta, 23, and Priya Andleigh, 23, who teamed up to develop this learning solution named 'Jugnu', were chosen from a group of 76 youth representing 12 nations including Cambodia, Indonesia, Malaysia, Republic of Korea, Singapore, Thailand and the US.
The award was given by Singapore International Foundation (SIF), a non-profit organisation, last night for their innovative business ideas.
The three, who study at Nanyang Technological University, feel that poor students in India are not exposed to proper environment where they can learn English.
"They forget everything they learn in school as parents don't speak in English and they even can't teach them," Ms Gupta said.
"So we reach to them through mobile phones after they are at home and ask some basic questions based on which we develop a customised programme as per their need," she said.
"Through this programme, they can learn at their home and don't need tutor," Mr Rai said adding that the programme is for learning basic English like vocabulary and grammar.
The programme, which started with an initial cost of SGD 5,000 has been successfully tested in three Delhi schools and now the three are planning to register it as a business in Singapore.
"Right now it is a small initiative but later on we want to expand it to rest of India and other parts of Asia," said Ms Gupta, who is from Mumbai.
Three other teams were also honoured along with them.
The four winning teams will receive SGD 10,000 each in funding and will get a chance to work with an international firm to sharpen their business skills.
SIF Chairman Euleen Goh said the winners focus on environment, organic, mobile apps and thought of reaching the unreachable, is commendable.
"At the SIF, we make friends for a better world, bringing together global Citizen Ambassadors to share knowledge, skills and experiences to uplift and enrich lives through social enterprise," she said.