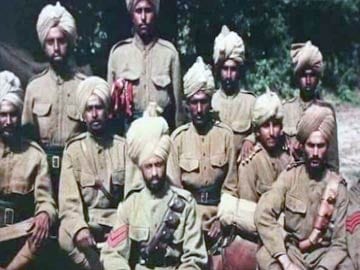 New Delhi:
The valour displayed by Indian soldiers in freeing Haifa, in what is now Israel, during World War-I in 1918 has been remembered in Australia.
On Sep 23, 1918, Indian soldiers of two elite army units from Jodhpur and Mysore had liberated the port city of Haifa after a heroic battle with the Ottoman Turks.
"The Indian horsemen armed with only spears and swords attacked and defeated the Ottoman army and its artillery on Mount Carmel. The action of the Indian troops has been vividly recorded in the official history of the war," said Balesh Singh Dhankhar, president of Overseas Friends of Bharatiya Janata Party, Australia and national interfaith coordinator, Hindu Council of Australia on the occasion.
Speaking to IANS over phone, Dhankar said the historical day was organised on Tuesday by the Hindu Council of Australia and New South Wales (NSW) Jewish Board Deputies, an umbrella organisation of all Jewish community organisations in NSW.
Participating in the event, Jeremy Spinak, President, NSW Jewish Board of Deputies, said: "Jews who migrated from middle east over 2000 years back were the first non-indigenous religious groups to settle in India...This is not beginning of new friendship, our friendship goes back centuries - this is a new chapter of close partnership in action.
On this occasion, a book titled "India and Israel together for 2,000 Years" by V. Ravi Kumar was presented to Vic Alhadeff, CEO NSW Jewish Board of Deputies. He shared how Jews suffered discrimination almost everywhere but in India.
"While Jews had to face discrimination in all countries including UK, Russia, Germany and Italy, they never faced it in India," said Alhadeff. "Jews in India have flourished since they migrated and are in senior positions in army, government, and Bollywood."
According to Haifa Historical Society's research, a large number of Indian soldiers sacrificed their lives in this region during the First World War and nearly 900 were cremated or are buried in cemeteries across Israel.
About 80,000 Jews from India migrated to Israel after its creation in 1948.