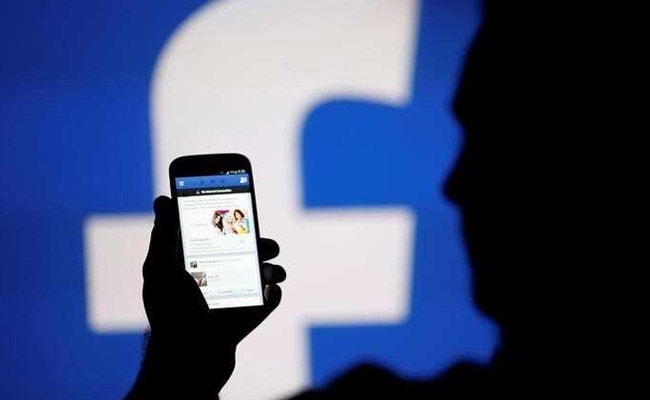 MILAN:
When Facebook announced its plans last week to have users rate the trustworthiness of news sources, it didn't go over particularly well. Many people criticized the social network for taking too little responsibility, demanding that it do more to combat misinformation than outsource the question to the public. But in Italy, as parliamentary elections approach, it seems the company is listening.
Facebook has tasked a team of independent fact checkers in Italy to hunt down and debunk fake news on the social network ahead of the March 4 vote. The fact-checking program, which will launch the week of Feb. 5 and run at least until the end of 2018, is the fifth anti-hoax experiment Facebook has launched in various countries over the past few years. But this is the first time that professional fact-checkers will have a "proactive role" in finding hoaxes circulating on the site, according to Laura Bononcini, Facebook Italy's head of public policy.
Facebook began experimenting with anti-hoax tools right after the 2016 U.S. elections, when the social network came under fire for spreading misinformation that, according to critics, might have influenced the presidential election. An analysis by BuzzFeed shortly after the election said that the top fake election news items on the site outperformed the top items from mainstream news outlets.
In December of that year, the company launched a tool in the United States that allowed users to report links as potential hoaxes. The story would then be checked by professional fact-checkers and, if deemed fake, would be flagged as such. Similar tools were launched in Germany in January 2017, in France the following month and in the Netherlands in March - all three countries held elections that year.
For those experiments, Facebook relied on users to report suspicious content and local organizations belonging to the International Fact-Checking Network, or IFCN - a project of the Poynter Institute, a journalism nonprofit organization - to assess the content's veracity. "We never wanted to do the fact-checking ourselves, because it's not our job and we don't want to be perceived as arbiters of the truth," Bononchini told The Washington Post in a telephone interview. When the fact checkers spotted a hoax, a red button with an exclamation point would appear when users shared that link.
In Italy, the fact-checking will be done by Pagella Politica, a fact-checking organization that is the country's only IFCN member. But Italy's experiment is different for two reasons.
For the first time, the fact-checkers will actively search for fake news instead of relying on alerts from users. "We will go hunting," Pagella Politica's chief editor, Giovanni Zagni, said in a telephone conversation. And now, fake content will not be flagged by a red button. "From our previous experiences, we've learned that flagging content as fake news actually draws more attention on it," Bononcini said. Instead, an article by Pagella Politica that debunks the hoax will automatically appear as a related story next to the fake news item, said Zagni.
The experiment comes as European governments are increasingly worried about the impact of disinformation on politics. Last month, French President Emmanuel Macron pledged to introduce a ban on fake news during election campaigns. In Italy, the police have recently introduced an anti-fake news service that allows citizens to report hoaxes. Italy's ruling Democratic Party has even blamed its fall in the polls on fake news, though Bononcini said Facebook's initiative was not created in response to those concerned.
The project certainly has detractors. Some people have accused both the Italian and the French governments of promotingcensorship, while other criticisms have come in from across the political spectrum. In the conservative newspaper Il Foglio, Giulia Pompili has accused Facebook of trying to "shuffle off responsibility" for misinformation, while Arturo Di Corinto argued in the communist newspaper Il Manifesto that Facebook's efforts might turn out to be useless. Even if fact-checkers tell people that news is fake, Di Corinto wrote, they'll still believe it, "because it's what they want to believe."
(This story has not been edited by NDTV staff and is auto-generated from a syndicated feed.)