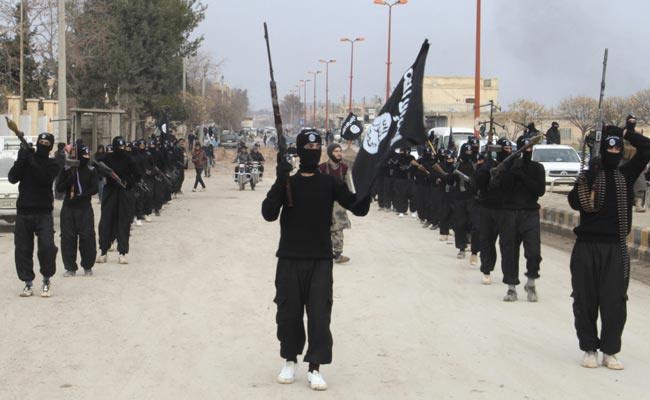 New Delhi:
Three years after proclaiming the so-called Caliphate of the 'Islamic State', group spokesperson Abu al-Hassan al-Muhajer has released a near half hour audio statement calling for more attacks worldwide. The statement released by Al-Furqan media, which is reserved for statements from the leadership, is titled, 'When the believers saw the confederate forces.' Muhajer urges more attacks during Ramzan in the US, Russia, Europe, Australia, Iraq, Syria, Iran, the Philippines and elsewhere. Clearly recorded in the last week, the terror group's spokesperson congratulates the attackers in Tehran who killed 17 people in the parliament and Ayatollah Khomeini's tomb last week - describing Iran as a 'spider's web'. He also praises the ongoing siege in the Philippines for 'conquering the city of Marawi.'
There is no mention of the group's self-styled Caliph, Abu Bakr al-Baghdadi. Uncorroborated reports in the last few days had again claimed he had been killed. The ISIS spokesperson urges more attacks since the "skies of paradise open in Ramzan." Three years ago, during Ramzan in June 2014 is also when Abu Bakr al-Baghdadi proclaimed himself as the 'Caliph' of the 'Islamic State. ISIS continues to hang on to small parts of Iraq's second largest city - Mosul - three years after it was captured. The group is also under pressure in its self-styled capital Raqqa in Syria, with increased US-led coalition, opposition group and Syrian government attacks.
The Islamic State terrorist group uses Al Furqan to announce important statements by its leadership. ISIS uses other media wings like Al Amaq News Agency and Nashid to make operational announcements and claims after attacks all over the world.
The group's self-styled Caliph, Abu bakr al-Baghdadi, last issued an audio statement in November 2016 urging fighters to remain steadfast as coalition forces first breached the ISIS stronghold in Mosul. That was his first audio message in almost a year and was issued to counter several reports of his killing. Baghdadi, proclaimed himself the Caliph of the 'Islamic State in his only video release from a Mosul mosque in June 2014. There were reports of another Baghdadi statement in March 2017 acknowledging defeat in Iraq - but that was never verified by the group's normal media wings. Reports of his killing again surfaced last week, but again there was no corroboration from verified ISIS sources or from the US and its coalition partners.
The last audio statement from spokesperson Abu al-Hassan al-Muhajer was in April 2017. In that for the first time, he referred to US President Donald Trump. In a 36-minute audio statement, the spokesperson called the US 'bankrupt' and said "the sign of your elimination is now clearer to everyone, as the most clear signs that you are ruled by a stupid idiot who does not know what Sham (an area that includes Syria) and Iraq are, or what Islam is." The previous spokesperson and the terror group's second-in-command Abu Muhammad al-Adnani last issued a statement in May 2016 before he was killed in a US airstrike in Syria. Before that, Adnani regularly issued statement encouraging attacks in the western world. The group acknowledged his death in August 2016.