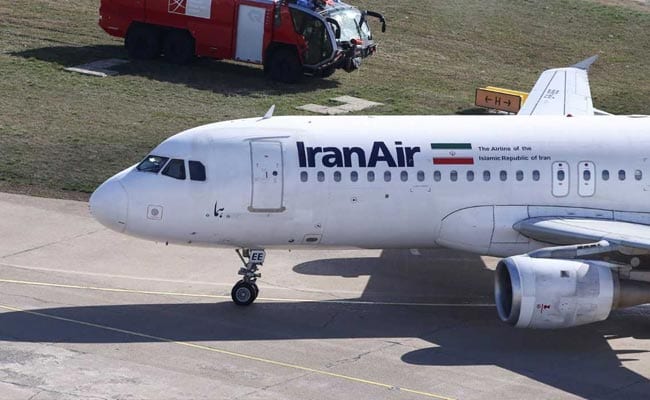 If you're on a flag-carrying airplane in Iran, you might look up soon to see that the pilot is a woman.
Iran Air, Iran's national airline, recently announced that it will for the first time allow women pilots.
The announcement was made by Farzaneh Sharafbafi, Iran Air's chief executive, the first woman to hold that position in the airline's history, according to the Tehran Times.
"This is highly significant for us to have female pilots among our personnel," Sharafbafi said when she announced the new policy, the Times reported.
In Iran, women are still required to wear a headscarf in public, including on airplanes.
Iran Air, headquartered in Tehran, flies to 25 domestic destinations and dozens of other cities in Asia and Europe.
Once a year, Iran Air announces job openings, and this year's main feature in the announcement let women know that they are welcome to apply to be pilots, according to the Times.
The airline, known as Homa, has five women working in top management, and about 16 percent of the company's middle managers are women, according to the Times.
Women have been permitted to fly planes for years in Iran, but they have never been allowed to work for the country's airline.
It was a big deal in Iran last summer when Sharafbafi, then 44, became head of the airline. She is also the first woman in the country to get a PhD in aerospace engineering.
In 2014, she told Iran Front Page newspaper that when she was in college, she didn't know that women could even study aerospace engineering.
"I consulted with a university professor telling him I wanted to study fluid mechanics. He let me know that women were allowed to take up aerospace. That was what I did. At first it was hard for others to accept me as an aerospace student and my admission dropped a bombshell at the university," she said.
In her announcement, Sharafbafi said the first women hired as pilots by Iran Air will begin as co-pilots.
"Women can play a key role in the social development as well as the realization of social justice in a society," she said, according to the Times. "Today, the world is paying more serious attention to the role of women in the society."
(This story has not been edited by NDTV staff and is auto-generated from a syndicated feed.)