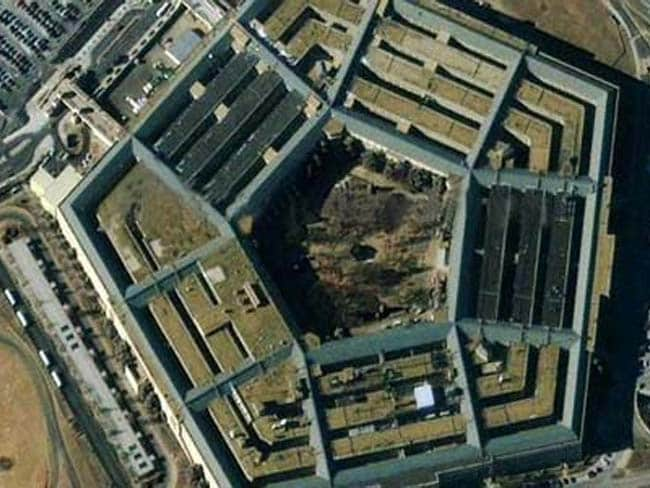 Washington, United States:
Hundreds more American troops are in Iraq than the Pentagon previously stated, an official said on Wednesday in an acknowledgement underscoring the sensitivity of US deployments to the war-torn nation.
Officially, the Pentagon long said about 3,500 American troops are stationed in Iraq to train and equip local security forces, primarily so they can fight back against ISIS terrorists who control large parts of the country.
But the Pentagon has now increased that number to 3,870 troops, according to spokesman Captain Jeff Davis.
Baghdad-based military spokesman Colonel Steve Warren went further, saying it was "fair to say" there are hundreds more troops than even that tally.
The troop presence is tiny compared to the height of the Iraq War, when the United States had nearly 160,000 in-country troops during the "surge."
But the Iraq War officially ended at the end of 2011 and the United States pulled its combat troops from the country.
Additionally, when President Barack Obama in 2014 launched a US-led coalition to bomb ISIS terrorists in Iraq and Syria, he said there would be no American boots on the ground.
Military officials have got around this pledge by stressing the US forces are not present in a combat role.
Warren said the additional forces were a normal consequence of troop rotations, where outgoing soldiers overlap with those coming in to relieve them.
"There's that continuous churn of people coming in, checking on things and moving out," Warren told Pentagon reporters in a video call.
"Additionally, there's personnel here that are part of a turnover. So there's always going to be some overage there."
Still, the Pentagon and Defense Secretary Ashton Carter have for weeks telegraphed the need for extra coalition troops to fight the ISIS group.
"We're looking for opportunities to do more," Carter said Tuesday, though he added the focus remained on "enabling" local forces.
Additionally, the Pentagon in recent months said it was sending about 50 special operations forces to work with anti-IS fighters in Syria, and dozens more elite commandos from a "specialized expeditionary targeting force" are in Iraq to work alongside local Iraqi and Kurdish peshmerga forces battling the ISIS group.
The US military is facing similar challenges in Afghanistan. There, despite more than 14 years of US involvement, the security situation remains fragile and Afghan forces are struggling to lead the fight against the Taliban and other insurgent groups.
Obama in October announced that 9,800 US forces would remain in Afghanistan through most of 2016 -- backtracking on an earlier pledge to pull all but 1,000 US troops from the country.