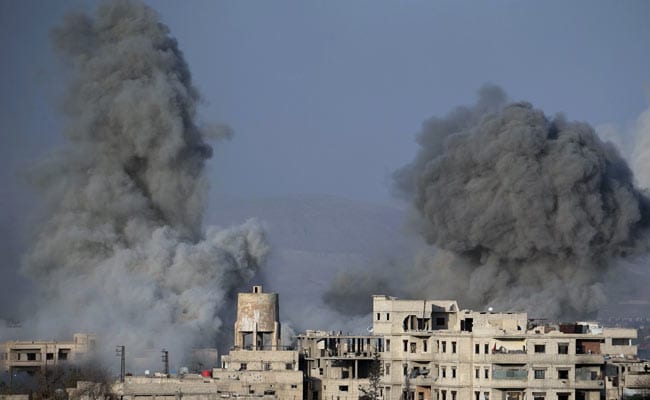 Damascus, Syria:
Several huge explosions
were heard in
Syria's capital
early Saturday, AFP's correspondent there said, as US President Donald Trump announced strikes on the country were under way.
AFP's correspondent in Damascus said
several consecutive blasts
were heard at 4:00 am local time (0100 GMT), followed by the sound of airplanes overhead. Smoke could be seen emerging from the northern and eastern edges of the capital.
Syrian state television simultaneously reported a US attack on Syria, in coordination with France and
Britain
.
"Syrian air defence blocks American, British,
French aggression
on Syria," state television said.
Trump said the strikes would aim to deter chemical weapons use by the Syrian government, a week after a suspected chemical attack outside Damascus left more than 40 people dead.
(This story has not been edited by NDTV staff and is auto-generated from a syndicated feed.)