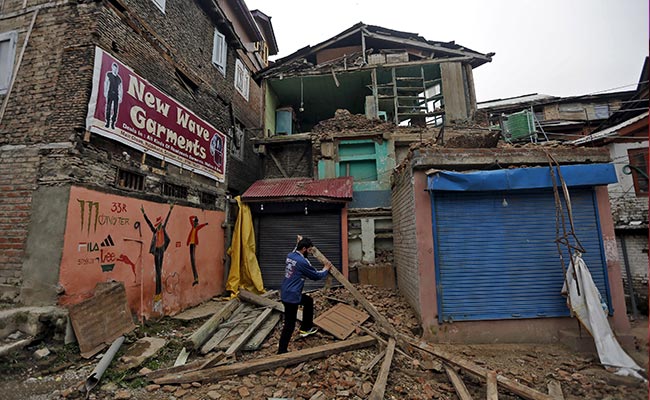 Islamabad:
The recent wave of tremors that have shaken the Hindu Kush regions of Pakistan and Afghanistan may have lasting impacts on the topography of areas as far afield as Islamabad, according to a media report.
The region was shaken on Friday by at least four distinct tremors, ranging in intensity from 3.3 to 5.3, according to the Pakistan Meteorological Department (PMD), the strongest of which was felt in parts of Khyber-Pakhtunkhwa such as Malakand and Swat.
Dawn reported, citing PMD, that two of the quakes originated in the Hindu Kush region, while the other two were located in the Afghanistan-Tajikistan border region.
All of them occurred deep under the earth's crust, with at least three of the quakes measuring over 100 km in depth.
Experts say collisions between Indian, Eurasian plates may cause areas like Islamabad to rise over time.
Over 100 seismic events have been recorded in the region over the past six months alone and some rocked the earth like a boat, while most of them passed unnoticed.
Like the four quakes yesterday, the vast majority of these events originated in parts of the Hindu Kush range located in Afghanistan and Tajikistan and were felt as far afield as Islamabad and Lahore.
The region is roughly located on top of the meeting point for the Indian and Eurasian tectonic plates.
The United States Geological Survey (USGS) has termed the Hindu Kush "one of the most seismically hazardous regions on earth".
However, nearly all of the recent tremors felt in the region originated deep in the earth's crust, nearly 200 km below the surface.
In a report on earthquakes in this region, the USGS noted that "the Hindu Kush shares this high-stress configuration with a seismically active area in Colombia, South America".
These two regions have some of the world's highest rates of deep earthquakes. However, scientists admit that they do not know a great deal about the forces that are in play at such depths.
The USGS has stated that most such earthquakes are caused by tectonic plates rubbing together.
According to a report by the National Geographic Society, the two plates are colliding at a rate of about 1.5 inches a year, pushing up the Himalayan mountain range in the process.
Due to friction along the plate boundaries, the collisions are not smooth or even.
When the rocks finally give way under the strain, the plates jerk rapidly, releasing the energy that causes an earthquake.
With the collision of plates pushing land upwards, nearby regions including Islamabad may gradually end up gaining altitude.
Or conversely, "some areas can start sinking too. For example, La Paz, the capital of Bolivia, is sinking lower because mountains around it are rising," Met Office Director General Ghulam Rasul was quoted as saying.