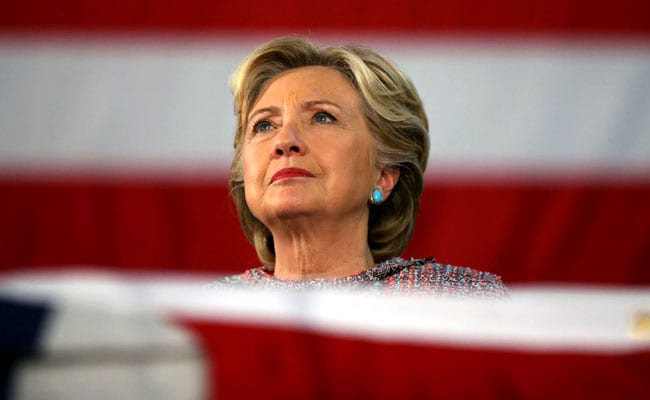 New York:
There has never been a more experienced candidate - male or female - in the US presidential race than Hillary Clinton, according to a leading US political scientist, who added that it was "ironic" that Ms Clinton's likely victory would come against a rival - Donald Trump - who had several "weaknesses".
"No previous female or male presidential candidate in American history has ever put together this particular set of experiences than Ms Clinton," claimed Ellen Fitzpatrick, a professor of history at the University of New Hampshire.
"It is ironic that in vaulting over the hurdles, that all of her predecessors were felled by, Ms Clinton's successes have been construed as liabilities by her critics in the current raced," she said, adding that the Democratic nominee was pushed on the national platform by her husband and former president Bill Clinton.
"She ran for senate on her own, was elected for two terms, and used that position to advance further within the party. She had unrivaled access to money and party support as a US senator, and when she lost polls in 2008 she joined her rival's (Barack Obama) administration to gain experience as a secretary of state," Professor Fitzpatrick said.
She also argued that Ms Clinton, with her extensive political experience, was better suited to handle the challenges that would confront the next US president.
"Difficult issues will come before her immediately, and that will be true if Trump is elected as well. But what we do know about Ms Clinton is that she has a long record from her time in the senate, and she was quite respected by the opposition. As a senator, she was quite good at crossing the aisle to work with her opponents," she said.
"So one would hope that these assets would be brought to Clinton presidency and she might do better in that regard," Professor Fitzpatrick said.