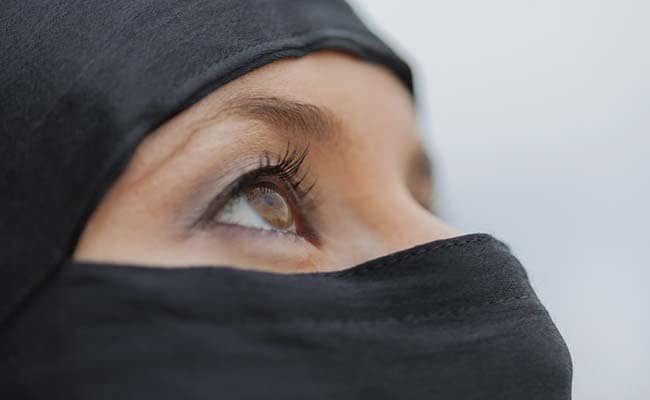 New York:
A Muslim student was allegedly assaulted aboard a US subway train by three drunk white men who repeatedly screamed "Donald Trump!" and hurled anti-Islam slurs before trying to rip her hijab off, the latest in a slew of incidents in which headscarf-clad women have been targeted.
Three men attempted to rip off Yasmin Seweid's hijab, calling the 18-year-old student a "terrorist" and shouting President-elect Trump's name as she rode the subway through Manhattan.
Straphangers stood by and watched as the three drunk white men repeatedly screamed "Donald Trump!" and hurled anti-Islam slurs at the Muslim Baruch College student before trying to rip her hijab off on an East Side subway, the woman told the New York Daily News.
The incident that took place on Thursday is being investigated by the NYPD's Hate Crimes Task Force. Police are reviewing surveillance video to identify the men involved.
Ms Seweid said she was stunned by the assault and the fact that no one in the subway car came to her aid.
"I heard them say something very loudly, something about Donald Trump...I also heard them say the word terrorist and I sort of got a little scared," Ms Seweid was quoted as saying.
They kept screaming Mr Trump's name at her, and then said, "Oh look, a (expletive) terrorist," according to Ms Seweid.
"Get the hell out of the country!" they yelled during the train ride. "You don't belong here!"
Ms Seweid, who was born in the US to Egyptian parents, was shocked. "I born and raised in this country. I'm an American, you know?" she said.
When Ms Seweid ignored them, they pulled on her bag to get her attention and the strap broke.
"That's when I turned around and said 'can you please leave me alone', and they started laughing," Ms Seweid said.
She walked to the other end of the train, and they followed her and tried to pull off her hijab.
"I put my hand on top of my head to hold it. Then I turned around and screamed," she said. Ms Seweid got off the train and reported the terrifying incident to police.
The incident comes amid a slew of intimidation and assault cases that have been reported across the country against hijab-clad women following Mr Trump's win.
Earlier this month, a Hijab-clad Muslim student was allegedly struck in the face with a glass bottle in broad daylight at the University of Washington campus in Seattle.
In another incident, a hijab-clad woman was allegedly accosted at a US store by another customer who called her a "terrorist" and told her to "get out" of the country.
Also, a Muslim student's hijab was allegedly ripped off and her hair pulled down by a classmate at a school in Minnesota.