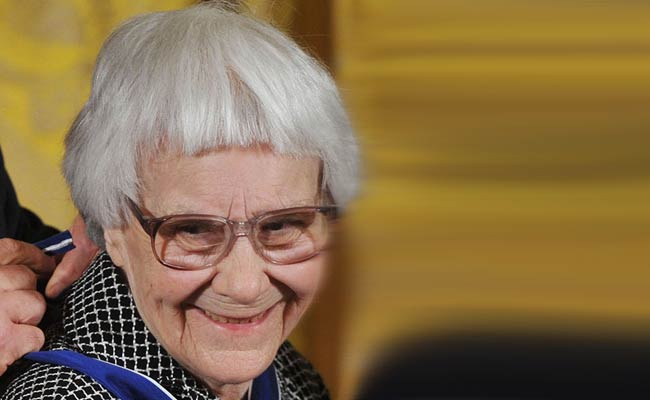 Harper Lee, the reclusive author of the beloved bestselling novel "To Kill a Mockingbird," will publish a second recently discovered novel in July, her publisher announced Tuesday.

The novel, titled, "Go Set a Watchman," was completed in the mid-1950s, in the midst of the civil rights movement. It takes place 20 years after "To Kill a Mockingbird." Though it's effectively a sequel, Lee actually wrote "Go Set a Watchman" first. The 304-page novel takes place in the same fictional town, Maycomb, Alabama, and unfolds as Scout Finch, the feisty child heroine of "To Kill a Mockingbird," returns to visit her father, Atticus.

Lee said in a statement released by her publisher that her editor at the time was taken with Scout's childhood flashbacks, and told her to write a different novel from Scout's perspective.


"I was a first-time writer, so I did as I was told," Lee, 88, a native of Monroeville, Alabama, said in the statement.
That book become "To Kill a Mockingbird," a classic that won the Pulitzer Prize, was adapted into a 1962 film and has sold more than 40 million copies globally since it was published in 1960. It continues to sell more than 1 million copies a year, and has been translated into more than 40 languages.
The novel, which is considered to be an American masterpiece and became a staple of school curriculums, is set in Alabama during the Depression, as the young Scout and her family get swept up in the trial of a black man who is accused of raping a white woman. Scout's father, Atticus, who was played by Gregory Peck in the film adaptation, represents the accused man at trial. The novel explores themes of racial prejudice and injustice as well as love and a young girl's coming of age.
Lee never published another novel, despite pleas and prodding from readers and the literary establishment. She settled into a reclusive life and has rarely given interviews since the 1960s. She set the earlier book aside, and thought the draft had been lost or destroyed. Then last fall, her friend and lawyer, Tonja Carter, discovered the manuscript of "Go Set a Watchman" in what Lee said was "a secure location," attached to an original typescript of "To Kill a Mockingbird."
"After much thought and hesitation I shared it with a handful of people I trust and was pleased to hear that they considered it worthy of publication. I am humbled and amazed that this will now be published after all these years," Lee said in a statement.
The book's publisher, Harper, an imprint of HarperCollins, plans to print 2 million copies of the new book, which is set for a July 14 release. The deal was negotiated by Michael Morrison, president and publisher of HarperCollins U.S. General Books Group and Canada, and Carter.
"I, along with millions of others around the world, always wished that Harper Lee had written another book. And what a brilliant book this is. I love 'Go Set a Watchman,' and know that this masterpiece will be revered for generations to come," Morrison said in a statement.
In a statement, Jonathan Burnham, Harper's publisher, called the new novel "a compelling and ultimately moving narrative about a father and a daughter's relationship, and the life of a small Alabama town living through the racial tensions of the 1950s."
© 2015 New York Times News Service