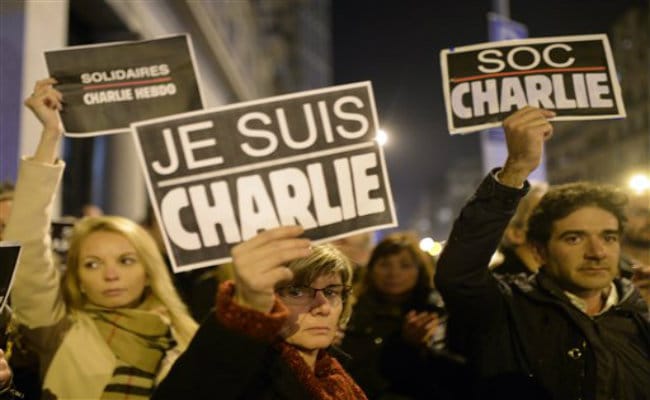 Paris:
A day after deadly attack at a French satirical magazine in Paris, a mosque was attacked in Le Mans, west of the French capital.
Three blank grenades were thrown at the mosque shortly after midnight in the city of Le Mans, west of Paris; shots were also fired in the direction of a Muslim prayer hall shortly after evening prayers in the Port-la-Nouvelle district near Narbonne in southern France.
An explosion at a kebab shop near a mosque in the eastern French town of Villefranche-sur-Saone on Thursday morning also left no casualties.
Earlier, a woman police officer was killed and a street sweeper was shot and gravely wounded at the southern edge of Paris, in a pre-dawn attack. French Interior Minister Bernard Cazeneuve cautioned against jumping to any conclusions about the attack, which has not been linked to the assault on the newspaper Charlie Hebdo, in which 12 people were killed yesterday.
In the Thursday shooting, he said the officer had stopped to investigate a traffic accident when the firing started. Paris police said the second victim was a street sweeper.
"There was an officer in front of a white car and a man running away who shot," said Ahmed Sassi, who saw the shooting from his home nearby.
France is on its highest level of alert after the deadly attacks at Charlie Hebdo's central Paris offices.
These are the French cities where the attacks, reportedly against Muslims, took place: