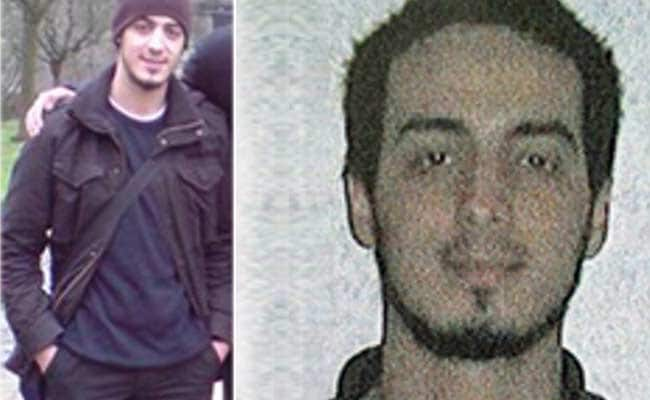 Brussels, Belgium:
Najim Laachraoui was a good student with an immaculate disciplinary record at a Brussels Catholic school, but grew up to become a Syria-hardened bomb-maker at the heart of the Brussels and Paris terror attacks.
The 24-year-old was one of two men who Tuesday blew themselves up at Brussels airport -- the day after police identified him as a suspected accomplice whose DNA was found on explosives used in the French capital in November.
But friends and family remember a bright easy-going kid who liked to play frisbee and football.
"I don't understand how anyone can be brainwashed so quickly," Brice Vanhee, a college friend from his first year electro-mechanical engineering course in 2012, said on Facebook.
"How can you switch sides and blow yourself up when you used to play frisbee tournaments every weekend? I don't get it!"
A picture on Vanhee's page shows a group of eight students including Laachraoui smiling at the camera from the steps of the Brussels Free University's Polytechnic school.
"He was in my study group, we'd see each other every week, he came to my flat. It never felt like he'd shoot me."
University spokeswoman Valerie Bombaerts told AFP that Laachraoui completed his first year but "didn't continue".
Vanhee said the last time he saw him, at the end of the year, Laachraoui had said "Hi Brice, how goes it? I think I'm going to stop Polytech, it's not my thing ... I'm probably going to do medicine instead."
'What Happened?'
At the Catholic school where he completed his secondary studies in 2009 -- the Sainte-Famille d'Helmet Institute in Brussels' Schaerbeek district -- headmistress Veronica Pellegrini said "I don't know what could've happened."
"He was a good student with an immaculate disciplinary record," she told AFP. "He never had to repeat a year."
At a hastily-arranged press conference Thursday, his younger brother Mourad, a 20-year-old world-class Taekwondo champion, described a fairly normal young man and practising Muslim, whose radicalisation shocked the family.
"He was a nice boy, and especially intelligent," the younger brother said. "He played a bit of football, he read."
His first-year university grades in 2012 were only fair however -- "satisfactory", the lowest pass mark in Belgium -- and the federal prosecutor's office says he interrupted college to go to Syria in February 2013.
He disappeared from the family home in early 2013 after they moved house and called his parents by phone to say he was leaving for Syria. They called the police, but never heard back, his brother said.
It was Laachraoui's last contact with the family.
Mourad sais his older brother was a "practising" Muslim "in a family of practising" Muslims and that he never noticed any change in Najim's religious behaviour.
'Bomb-Maker?'
Laachraoui resurfaced September 9, 2015, two months before the Paris attacks, when was stopped on the Austrian-Hungarian by police for a routine check.
Police records show he was travelling under the false identity of Soufiane Kayal.
Driving the Mercedes was Salah Abdeslam, the prime suspect in the Paris attacks arrested a week ago in Brussels, and Mohamed Belkaid, who was killed March 15 in a Brussels police raid and who was carrying a forged ID card as Samir Bouzid.
Investigators have found traces of Laachraoui's DNA on explosives used in the Paris gun and suicide bomb assaults, including at the Bataclan rock venue where 90 people died.
DNA traces were also found in a rural Belgian hideout used on the eve of the Paris attacks, as well as in a suspected bomb factory in the Schaarbeek district of Brussels.
Police believe he was the bomb-maker for the Paris attacks and are probing whether he was one of the masterminds.
"His family's shattered," by his involvement in the Belgium's worst attacks since World War II, said Mourad Laachraoui's lawyer Philippe Culot.
"I was moved and stunned. I didn't want to believe it was him," Mourad said Thursday. "But you can't choose your family."
(This story has not been edited by NDTV staff and is auto-generated from a syndicated feed.)