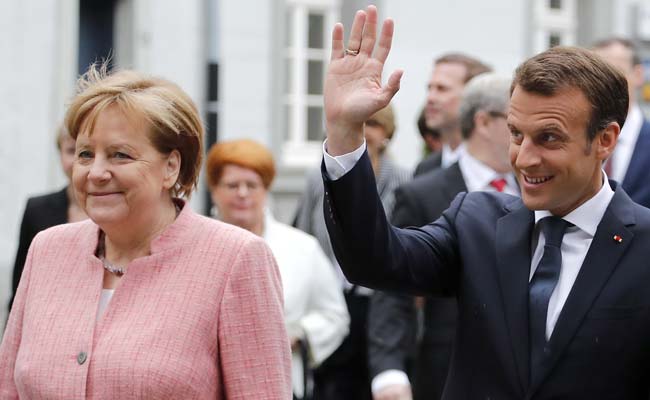 AACHEN, Germany:
German Chancellor Angela Merkel and French President Emmanuel Macron have called on
Israel and Iran
to exercise restraint to avoid any further escalation of tension in the Middle East, a German government spokesman said on Thursday.
Israel has said it attacked nearly all of Iran's military infrastructure in Syria after Iranian forces fired rockets at Israeli-held territory for the first time.
In a laudatory speech for Macron who received the prestigious Charlemagne Prize for strengthening European integration, Merkel said in reference to Iran and Israel: "We know that this is an extremely complicated situation."
"The escalations of the past few hours show us that it is truly about war and peace. And I can only call on all sides to exercise restraint here," Merkel added.
© Thomson Reuters 2018
(Except for the headline, this story has not been edited by NDTV staff and is published from a syndicated feed.)