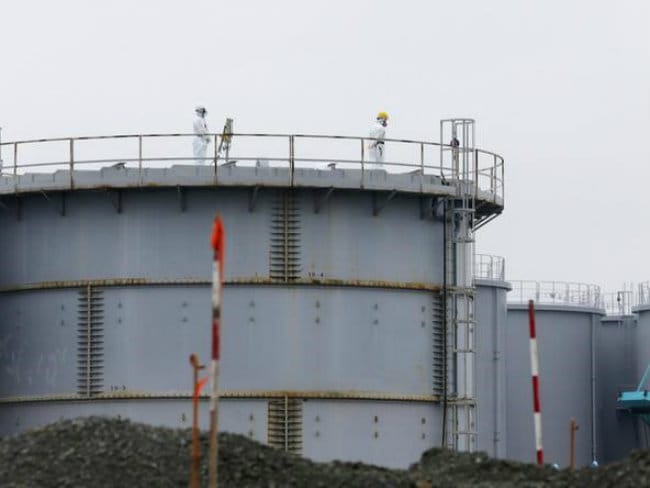 Tokyo, Japan:
The operator of the tsunami-crippled Fukushima nuclear power plant said on Tuesday it had found a pool of highly contaminated water on the roof of a plant building and that it had probably leaked into the sea through a gutter when it rained.

The finding comes four years after a massive earthquake and tsunami caused meltdowns at Tokyo Electric Power Co Inc's Fukushima reactors, and 1-1/2 years after Prime Minister Shinzo Abe assured the International Olympic Committee that radiation leaks at the plant were "under control".

Tokyo's victory over rivals Madrid and Istanbul to host the 2020 Olympic Games followed soon after Abe's declaration.


Tokyo Electric said it has been aware since last spring that radiation levels in water running in one of the plant gutters rise when it rains but had confirmed the source of the contamination only on Tuesday.
Leakage of contaminated water into the sea in and of itself does not violate regulations because the outflow of radiation from the plant is controlled by monitoring radiation levels in sea water, a Nuclear Regulation Agency official said.
There have been no meaningful changes in radiation levels in sea water nearby, Tokyo Electric said.
The electric utility believes gravel and blocks laid on the roof of the building are the source of contamination, and said it plans to remove them by the end of March and take other measures to stop rainwater from being contaminated.
Sample rainwater collected at one corner of the rooftop contained 23,000 becquerels per litre of cesium 137, more than 10 times as high as radiation levels in sample water taken from other parts of the roof, Tokyo Electric said.
© Thomson Reuters 2015