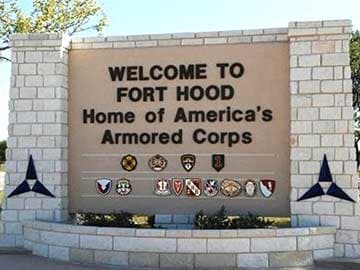 Four were killed and 14 injured in a shooting at the Fort Hood military base in Texas on Wednesday.
34-year-old soldier Ivan Lopez, identified as one of the shooters, opened fire after a disagreement with a fellow soldier. According to officials, he was killed and the second shooter is possibly at large.
The military base has been put on a lockdown.
President Barack Obama has expressed grief and said he was 'heartbroken at what happened at Fort Hood again'.
A US Army major had fatally shot 13 people and injured more than 30 people in Fort Hood on November 5, 2009.